How to Apply Lipstick?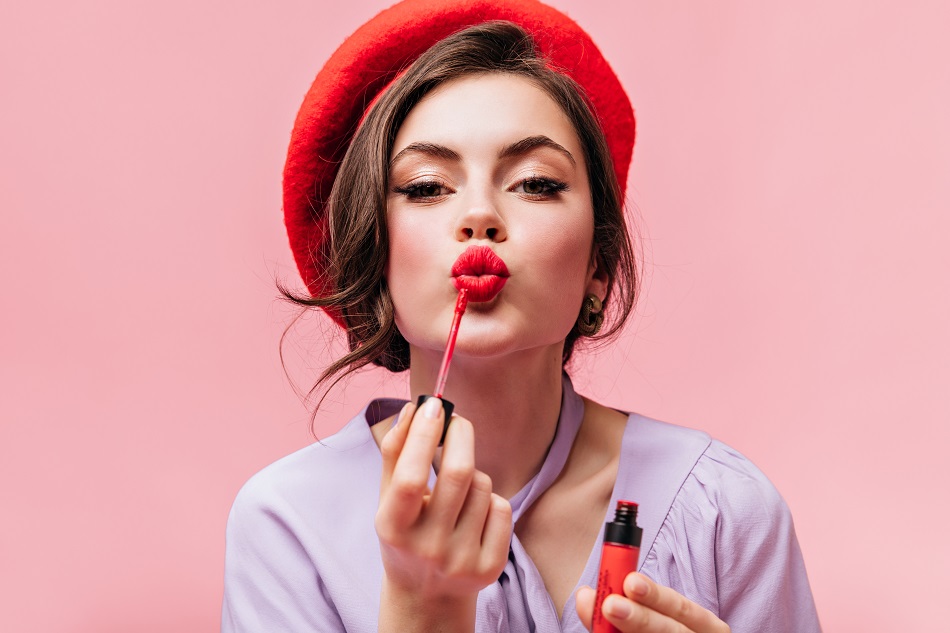 I love a good lipstick, you love a good lipstick, we all love good lipstick. Personally, there is no such thing as a flying lipstick perfectly. We usually always mess up, but we do have a few tricks that help me clean up my lipstick and make them look perfect. A good lipstick has the power and the ability to transform your entire look and feel. But you really need to know 'how to apply lipstick perfectly?' There are many lipsticks out there; there are creams, there are glosses. If you are wondering about 'How to apply lipstick?'. No matter the lipstick the application remains the same so let's get into it.
Step By Step Guide on How to Apply Lipstick Properly?
The first step is preparation.
The first mistake is to apply the lipstick directly over your dry and unprepared lips as this will enhance the dryness of the lips, so always make sure to prepare your lips by exfoliating it first. If you have any kind of pigmentation on your lips, you can always apply some foundation over to cancel out any pigmentation.
To get your lipstick lasting longer, it's essential to really get a soft Canvas to work with, so exfoliating is a must do. You can use a toothbrush with Vaseline. Pause the internet says it's a good thing. And it will make your lips look plump. Just make sure not to get too harsh cause you don't want to tear your skin. Then there will be no lips to apply ya? And then you can kind of like debit off with tissue. And there plump lips.
Second Step is Primer
The next mistake is not using a lip liner underneath and when you try to perfect the shape of your lips using the applicator the lipstick ends up drying up in the process they get kind of messy and you don't get that perfect defined line.
It's really important to use a lip liner underneath your lipstick, and you can also create some dimension by adding the lip liner. It will not only give you a defined outline but it also allows for quick application of the lipstick. Once you are done with the prepping, priming comes up. You can use a lip primer or a lip conditioner.
This will help you really have a smoother surface to work with when the lipstick comes on. Plus If you are using Mac lipstick using a lip primer will help it from becoming too dehydrated and cracking. Mac has this amazing lip conditioner. I very much like to use this. And done. Also, check out more makeup tutorial on given link.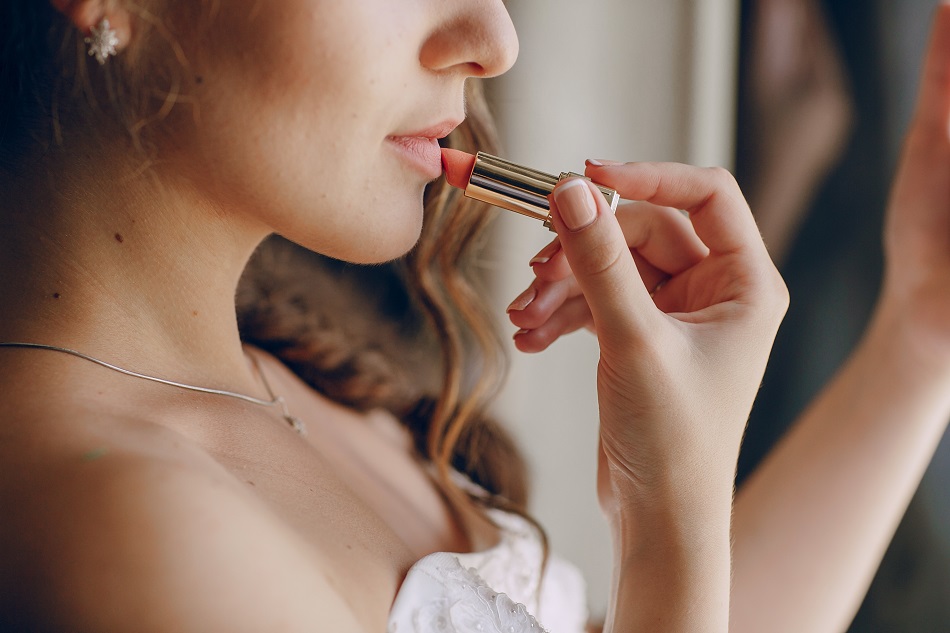 Third Step is Lining
Once your base is done, you need to use a lip liner. Now many people ask 'what is a lip liner?' 'Do we really need it?', 'Why do we need it?' all of that. You don't really have to use a lip liner, but it is kind of essential because it helps you give your lips a more defined look.
It also makes your lipstick stay in place especially if you have a mat or a gloss. Once you have sharpened a small tape like a little good girl, you are going to start at your cupid's bow. You're kind of chasing the line of your lip. It really defines it and makes it protrude out a little.
After that you should trace out the whole lip. You can look a little bit scary, but its ok you are going to end up in a stunning look. You kinda fill in the excess outside but don't go in the centre cause there will be lipstick.
The Fourth Step is Application
Now comes the lipstick. You can either apply lipstick with a lip brush or by the wand. I apply both actually! First, go ahead and apply it all over you only with the brush and clean up or apply to the inner corners with a very gentle manner.
It can easily define your cupid's bow. And voila, you're done with that. You should obviously avoid some mistakes, which is applying too much product at a time. We all want to get that tulle pigment on our lips but this is not the way because if you apply too much product on your lips are going to end up looking very very cakey and you don't even want to think of putting your lips together because your lips are going to end up looking too disastrous.
The Fifth Step is Correction
See no ones a pro okay? Everyone messes up, everyone goof up sometimes, and if we see our inner corners, we can find very faulty things. We should manage that in a very good manner to give all lips awesome perfection. You wanna clean that up, all you gotta do is take some concealer on a flat brush and clean. Easy strokes so that it doesn't become too blotchy. And finally, you're done.
After going through this article you should not be wondering about 'How to apply lipstick?'. This will clear all the doubts regarding 'how to apply lipstick for beginners?'.