10+ Types of Fashion Styles – According to Your Taste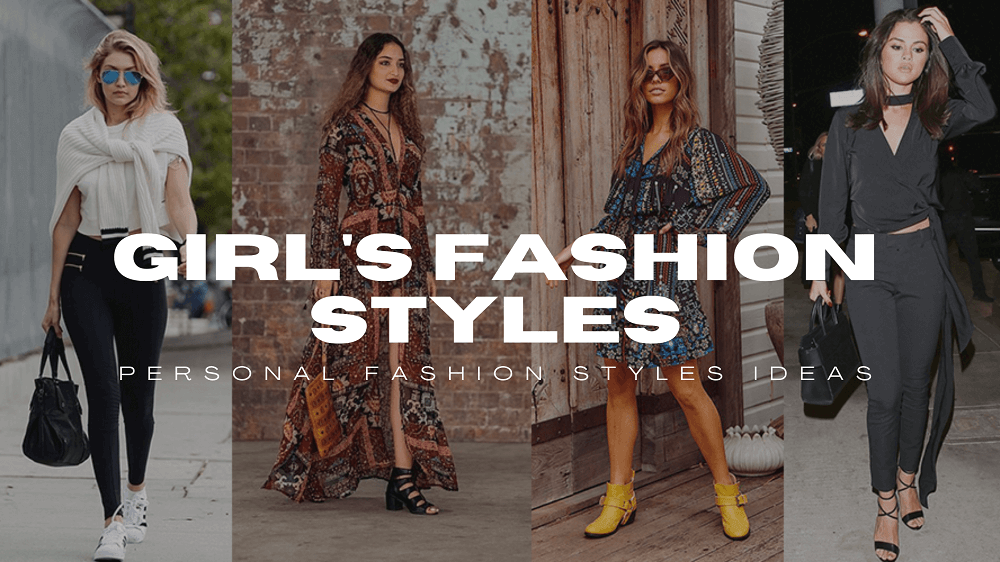 We have often heard or read this "Style is a way to say who you are without having to speak". This is indeed true about different types of fashion styles.
We are always enticed to the person who is well dressed up with an outstanding sense of fashion. So, the first thing that we notice in any person is his or her appearance which can be amazing only because of the apparel he or she is donning.
Fashion is that knight in shining armor which is going to get you those extra perks of getting selected in an interview or that apology for coming late.
It will seek out every possible way for you. In this article, we are going to give you those shining tips to elevate your dressing sense with an inflow of all those great compliments.
Types of Fashion Styles for Women & Girls
All my divas brace yourselves up for the world of style and fashion coming right through your way-
Provocative Fashion Styles
Want to impress your Mister? Try a provocative clothing style which includes explicit exposure of your body in a hot and sexy manner. This type of clothing style includes wearing a dress with a very deep cleavage show, micro mini skirts, hot pants and shirts with buttons opened up to a deep cut.
Sporty Fashion Styles
A sporty-chic style is never out of fashion when you are heading towards a picnic or a casual outing. Baggy trousers with a funky tee and a pair of sneakers or even shorts and a sling bag to go with it. Also, find out more celebrity fashion here.
Tomboy Fashion
Why should men have all the fun of wearing baggy outfits? Lol. If you are a girl and still want to wear what men wear, then this type of clothing style is for you. Tomboy clothing style exclusively involves wearing baggy clothes, masculine wear, pantsuits and nothing related to a girl's wear or feminine wear.
Tomboy fashion Style is opposite to the feminine style of clothing. However, recently with innovations in fashion, the tomboy style can also be sexy and desirable. Many models are donning this type of outfit with a pinch of fashion and hotness.
Sophisticated Fashion
Liked what the princess wore at some event? Or wanna look trendy and also not revealing your body. Try a sophisticated style of clothing. This fashion sense involves dresses that are professional looking without compromising on your fashion sense. This is a great everyday look at your office or workplace.
Artsy Fashion
Love being yourself? So here is an artistic and unique approach to your dressing ideas. Try matching your skinny jeans or tight jeggings with some uneven or asymmetrical long tops. Go a bit dramatic in your selection of jewelry. Or you can make it colorful too.
Casual Chic Fashion Styles
This is something which is trendy as well as casual and makes you a wannabe role model. Pair your regular t-shirt or fit blouse with a damaged pair of jeans with a long shrug or a jacket or even a formal blazer. A pair of sneakers would go with these.
Romantic Fashion Styles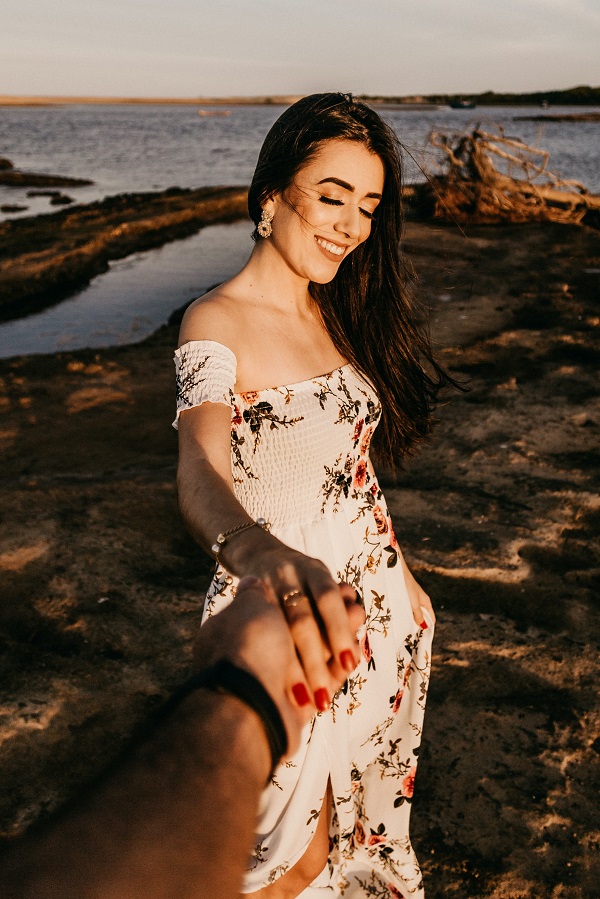 Going on a date? Confused about what to wear. Try romantic clothing style which typically involves ruffles and ruffles and ruffles in all your dresses. Besides ruffles, the colors are light like ivory, snow-white, off white, pastel-colored dresses with that flare to make everyone go Gaga. You can also try sexy lingerie in night, when romantic mood is on 😻😻😻😻.
Bohemian Fashion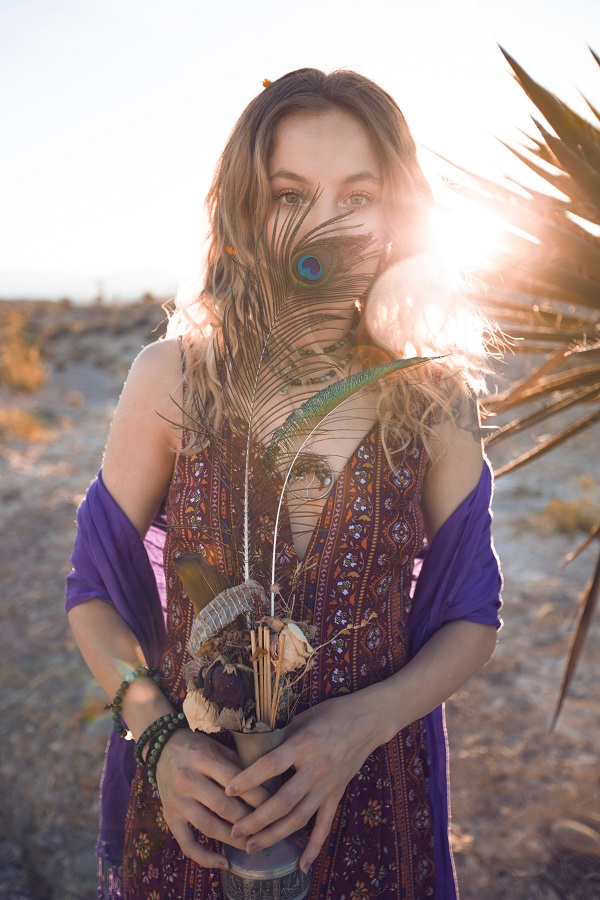 Do you like those hippie outfits? Then this style is for you. It is a style with retro patterns, some warm shades, and that extra flare in your dress. You can also tie a headband across your forehead for that extra quirky look.
Glamorous Fashion Styles
This clothing style empowers the glamour in you without going tacky. For this, you need a pencil skirt, bodycon dresses, or wearing a deep neck white shirt with blue jeans and a pair of glittery sneakers or stilettos.
Classic Fashion
Want to wear something which is never out of style? Here's the option. This dressing style is always in. It comprises LBD, shirt dress, casual jeans, cardigans and trench coats for winters.
Feminine Fashion
A girly look is a never-ending desire for every woman out there. This fashion Style- includes dresses with polka dots, flare skirts, denim mini skirts, midi dresses, laces and all those which make you enhance your typical feminine side.
Grunge Fashion
This type of clothing style is derived from the grunge genre of music. It typically involves ripped jeans, Canvas sneakers, combat boots, oversized tees, leather jackets, etc. It's a totally different clothing styles from others.
Minimalist Fashion Styles
Want to go for some simplicity? Here's the deal. This clothing style includes plain t-shirts, a pair of simple jeans or a casual flared dress with a minimal amount of jewelry and makeup.
Above all are most popular girls fashion styles. Tell us in comment "which one love most?"
So, in a nutshell, looking trendy and fashionable is the desirable thing that everyone wants to acquire. For fashion is that menu which should never be fixed and rather moved on with a consistent change. Style well and you are the center of attraction.
Dress the best and everybody is envious of your looks. You get those admiring compliments every now and then. Everyone will adore you and if you have a good way if speaking, it's like an added feather in the cap. People who dress good, also feel good and they stay happy all the time.
A good sense of fashion is also laden with confidence and people wearing are going to feel super confident and so can perform their work more efficiently. But hey, need not worry about your dress up. You have to just pick up the right fashion style according to your taste and occasion and voila, you are the apple of everyone's eyes and the start of the event.
Picking up the correct dress for the occasion is what a good dressing sense is. Besides, you shouldn't stick to the same style. Changes are necessary and changing your looks every now and then. So, keep changing your look and shine like a fashionista.