Top Images of Bollywood Actress in Saree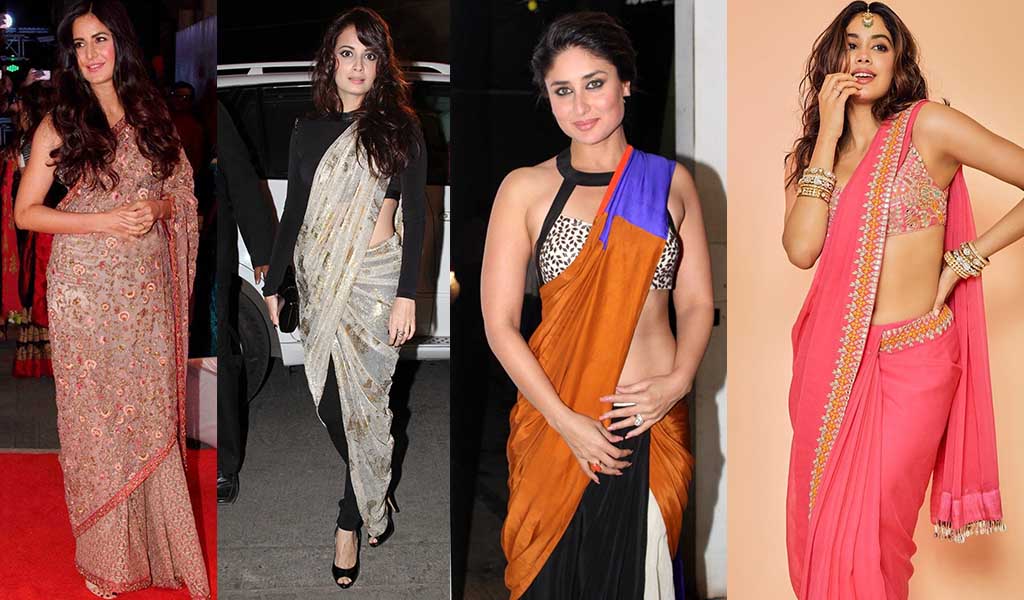 In this post, we are talking about famous bollywood actress in saree fashion. There is no doubt that western outfits are attractive but have you ever thought about the Indian outfits? Don't you think that India ethnic wear are much classy and authentic? Well, it is a fact that Indian traditional outfits and attires are much more better and classy and there is no doubt that 5 every women looks gorgeous whenever she carries an Indian attire.
Even people in western areas are following Indian outfits very fondly. And sarees are the most engaging Indian wear where a lady cached the eyes of the audience very nicely and also it is the mark of history in the present fashionable scenario. Our Bollywood divas never fail to show their love for saree and often being caught in one. They just look amazing and following are some of the examples which are proves that how beautiful a lady can look in a saree:
Images of Bollywood Actress in Saree
Priyanka Chopra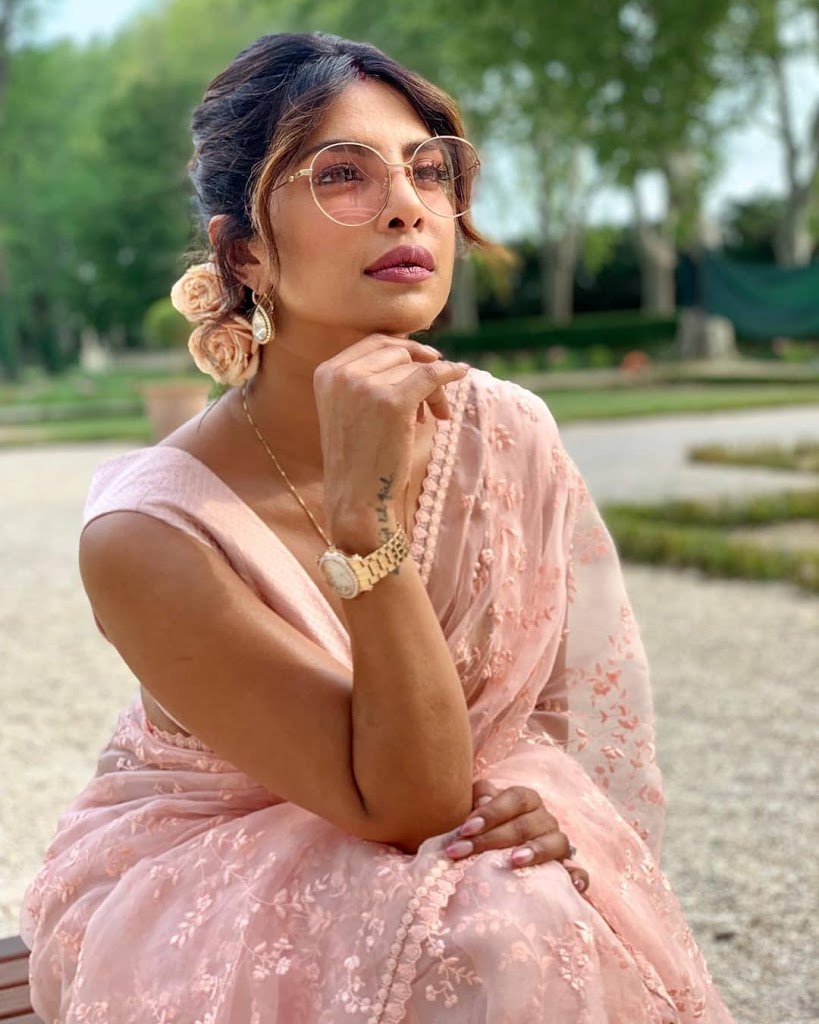 All time favorite, Priyanka Chopra never fails to be in the limelight. In this beautiful pink sarree. She is setting an example for everyone in the world that in an Indian Saree a girl can definitely look flawless.
The way she has dressed herself and more than that he way she has accessorized her sarree with authentic jewelry and pink goggle which is matching to her pink sarree is just outstanding. If you also want different types of fashion styles then you can check out here.
Katrina Kaif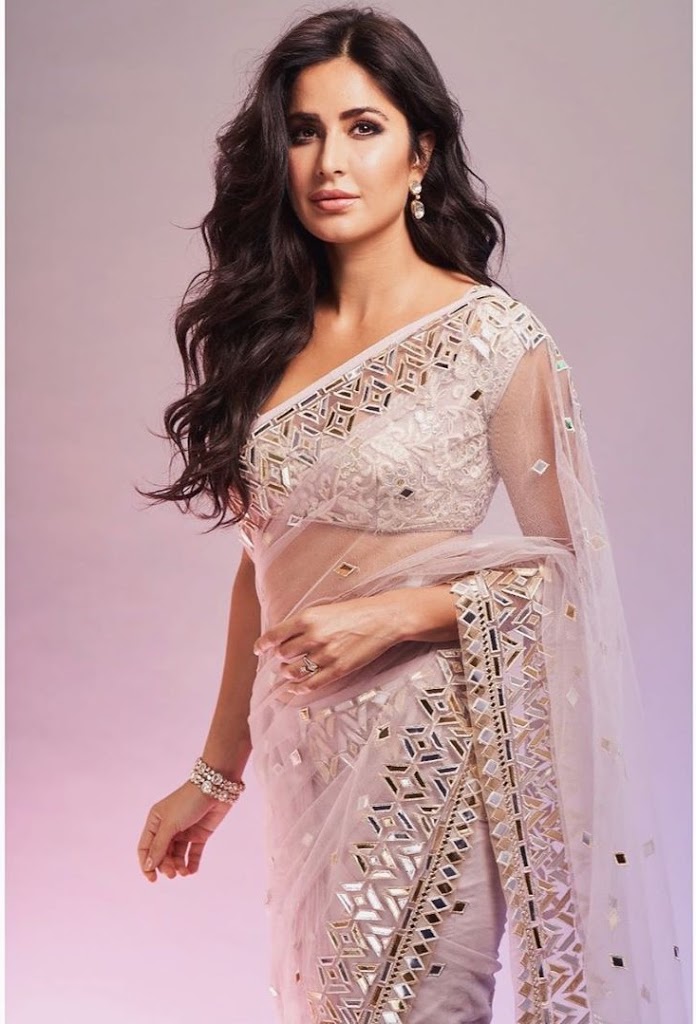 The cutest lady of Bollywood industry, Katrina Kaif is on of the most sexiest lady in the entire Bollywood. Her gorgeous attires are always unique and designers. Here, you can see that she has wore an amazing white shaded saree which is bordered by a beautiful worked border.
She is wearing a pair of diamond plated earrings which is giving her a complete classy look and she is looking perfectly beautiful and sweet.
Deepika Padukone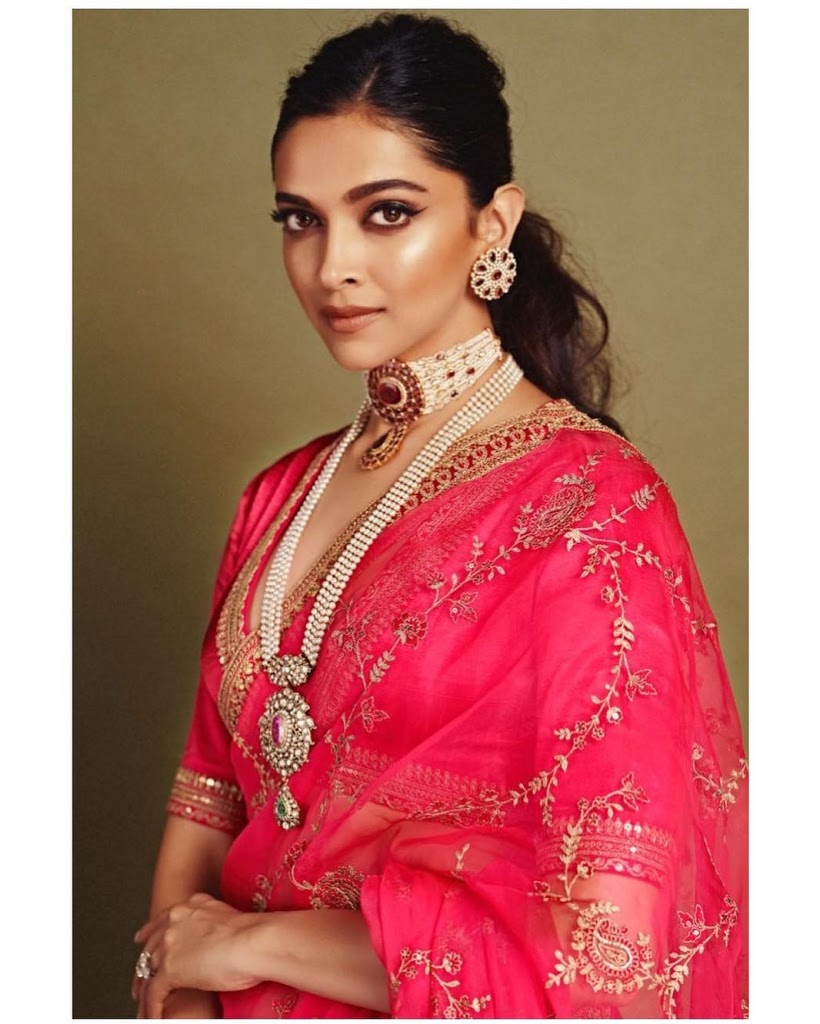 Flawless beauty with a tremendous charm, Deepika Padukone is one of the most classy actress of Bollywood industry. Her fashions sense is just amazing and she never fails to give herself a stylish look. Here, in this pink saree, she's looking much royal and trendy.
The way she has chose her accessories is enhancing her look. The pearl jewelry she has carried is looking totally nawabi and that is for sure that Deepika comes among the top rated stars who has a great attire taste.
Jacqueline Fernandez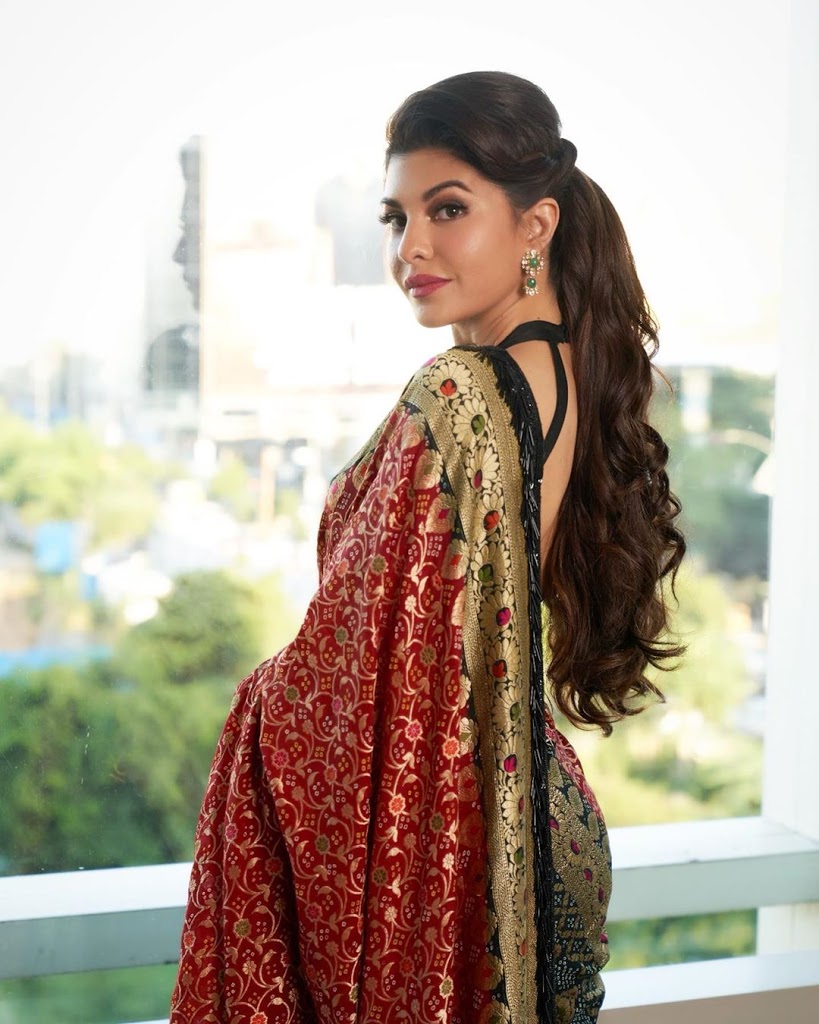 Maintain her class, Jacqueline Fernandez is looking perfectly flawless in this beautiful red and green saree. The way she has dressed herself is the mark of her classy taste of fashion and although coming from a western culture, she never fails to show that she is an Indian actress.
Her Indian attires always look stylish and unique. This Hyderabadi saree is giving her a royal and gorgeous look and definitely she is looking the lady of the evening.
Amyra Dastur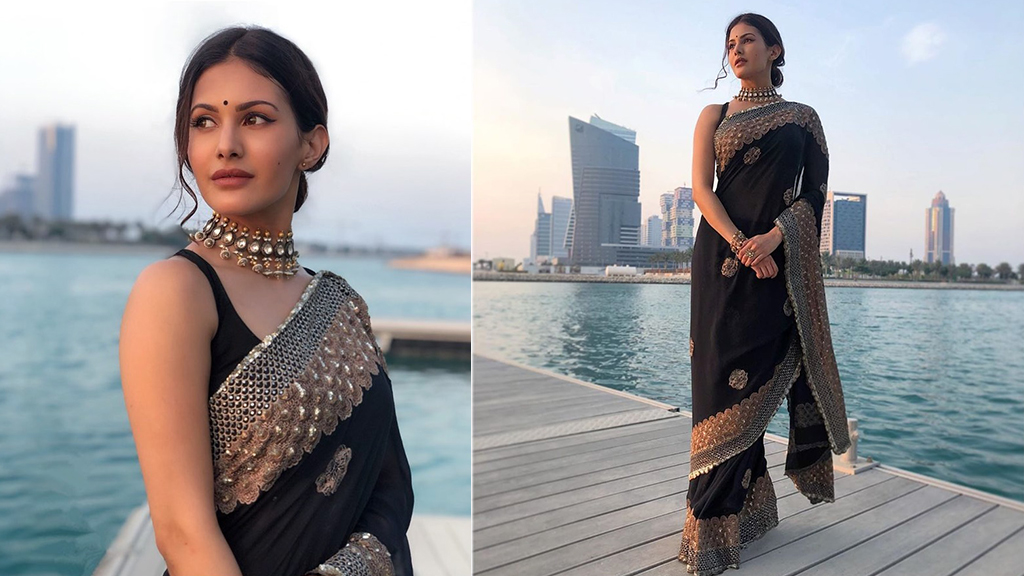 The charm of Bollywood industry, Amyra Dastur is one of the young stylist celebrity who always remain conscious about her dressing and attires. She always choose to be classy and trendy. Here in this black saree with a choker black golden necklace, she is slaying and leading the hearts of her fans. She is tremendously beautiful.
Kangana Ranaut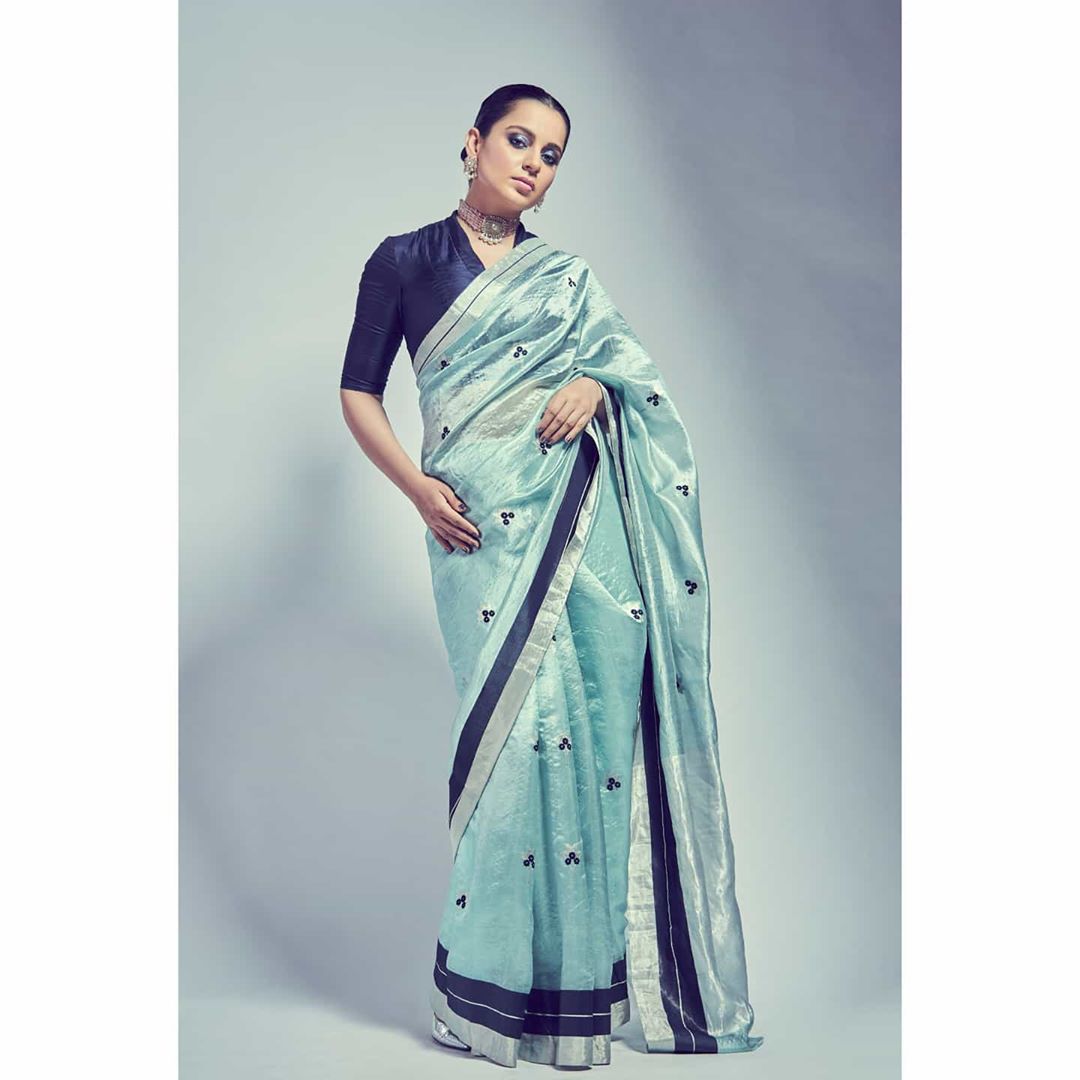 Often being caught in sarees, Kangana depicts her love for the Indian attires. One of the most gorgeous lady of B-town, Kangana always try to get herself into unique and sexy outfit and there is no doubt that mostly she chooses to dress in ethnic outfits. In this picture, you can see that Kangana is someone who die of saree and this blue saree is perfectly making her flawless. Her looks are amazing and the queen of Bollywood is maintaining her legacy of looking fabulous.
Well, these were some of the Bollywood actresses who always prove that sarees are one of the most beautiful piece of attire that any girl can ever carry. These ladies of B-town show that one can look definitely flawless sand royal at the same time by just wearing a saree.
Whenever we talk about the Indian History, sarees are something which are called as the ornament of the ladies and in today's world, we can perfectly see that a lady looks much more than beautiful when she dress herself in a saree. It is always a soothing experience for the eyes to watch a lady in a saree.