Tracing The Fashion Moves of Bollywood Actress Disha Patani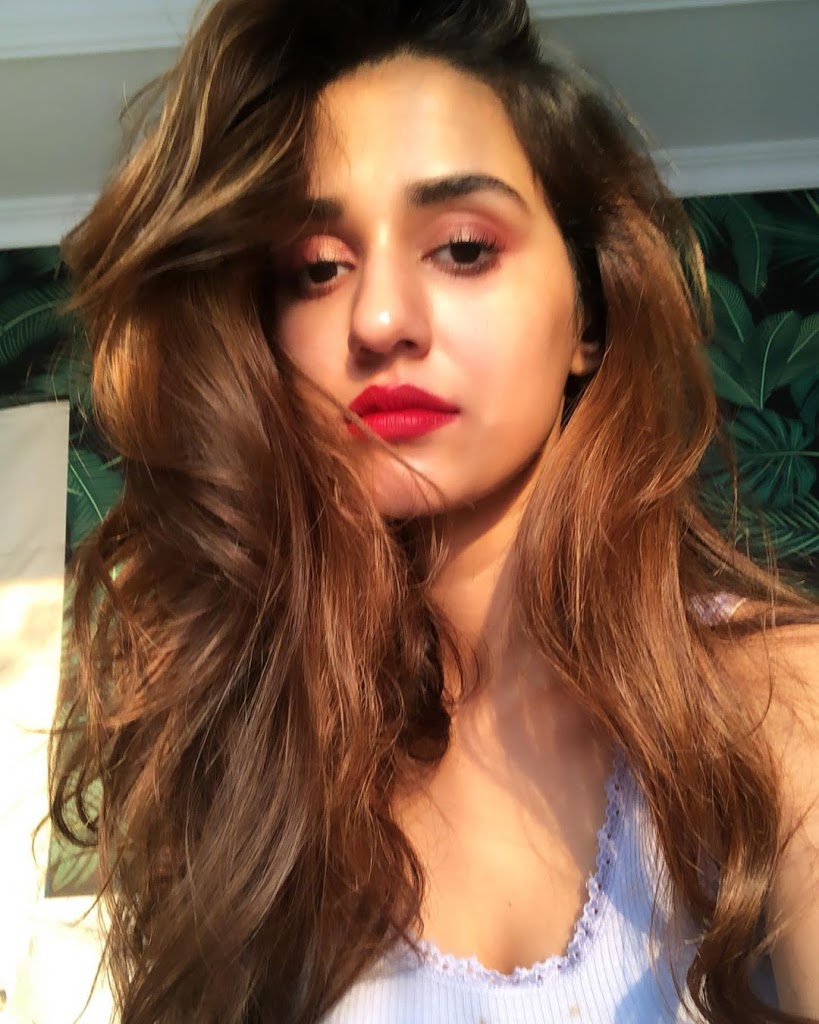 Disha Patani never stops amazing her fans with her stunning appearances on the public. It may be a look from her recent photoshoots or clicked at the airport or a glimpse of her in her comfy. She never fails to astonish her fans with her fabulous fashion sense.
This Bollywood diva has become one of the famed actresses among the youngsters. She keeps on surprising us with her back to back elegant appearances.
Whether spotted on the way to the gym or clicked at brunch, she never forgets to show her elegance and she somehow encourages us to do the same.
Let us now go for some of the attire's worn by this B-Town hottie which made us fall in love with her fashion sense. Below all images are from Disha Patani Instagram page.
Best Ever Disha Patani Instagram Photos :
Disha Patani Was Seen to Flaunt Her Perfectly Shaped Curves in A Sparkling Green Gown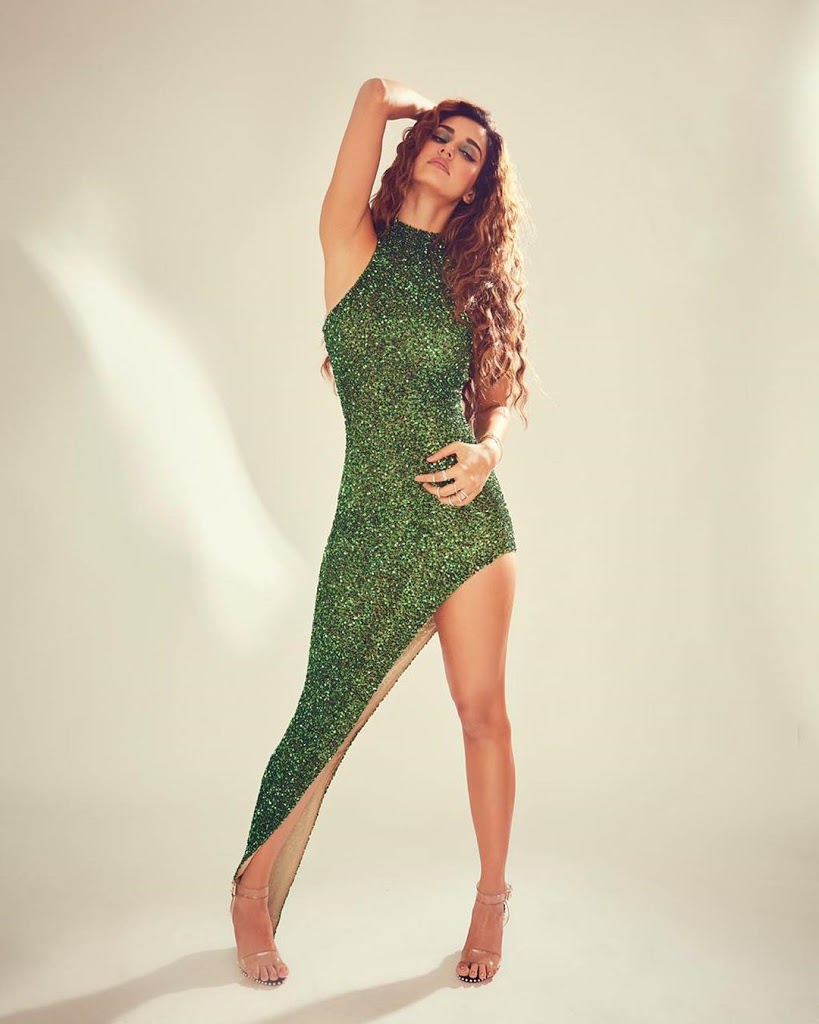 The super-fit Bollywood actress Disha Patani is recently spotted at an event, flaunting her perfect curves in a stunning sparkly gown.
She looked remarkable as usual in the sexy green dress with a thigh-high slit and racer cut sleeves.
She also didn't forget to kill her fans with her glamorous curly locks, perfectly shadowed eyes and soft nude lips which got along with her dress in the best possible way there is. And she added a pair of high heels to complete the look.
This beautiful lady was caught there for the trailer launch of her upcoming movie Malang, and we will be seeing her sharing the silver screen with one of the finest actors Aditya Roy Kapoor.
Disha Patani at Indian Fashion Week SS'20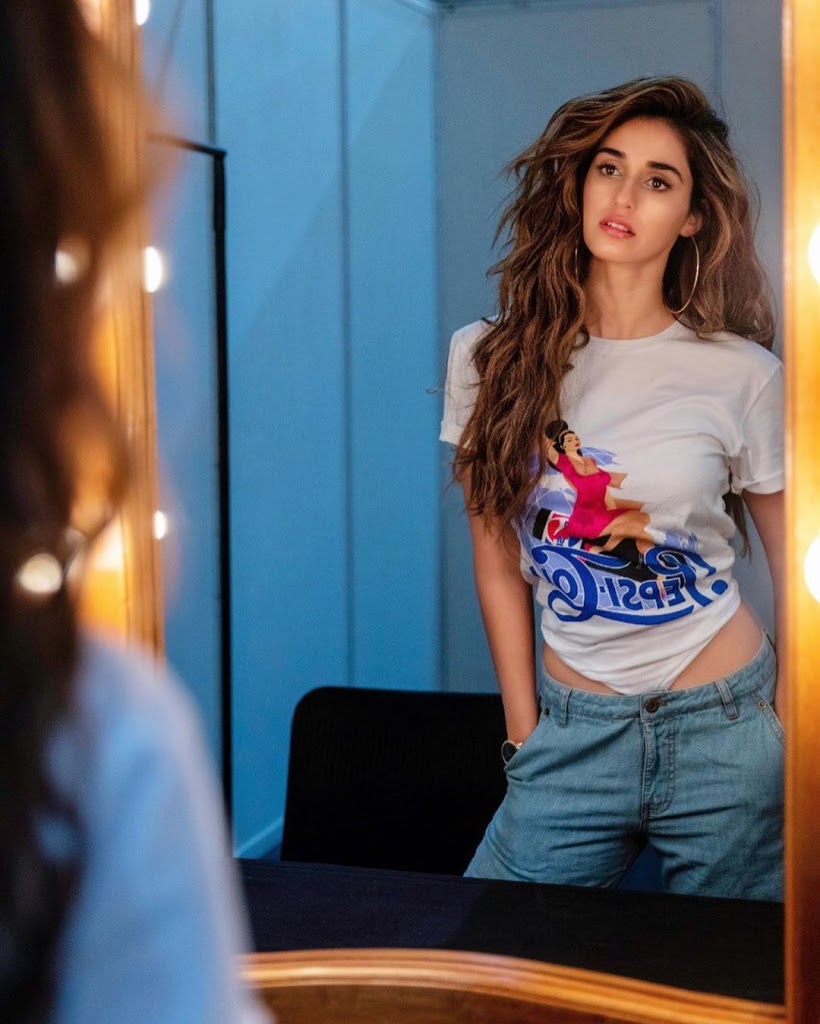 Recently, Disha Patani was seen to walk down the ramp in a simple graphic T-shirt with a pair of flared jeans. She was spotted while turning up the swag for Pepsi x Huemn as a showstopper at the Indian Fashion Week SS' 20.
If it's about fashion choices then this beautiful lady never disappoints her fans with absurd fashions.
She keeps carrying herself in the best way possible, that maybe her ethnic look, sweatshirts to bikinis, she got the confidence to pull off each and every style with utmost perfection.
In this Fashion week, she was seen with simple yet classy makeup with her hairs styled into voluminous locks, making her look more elegant with winged eyeliner, skinny lips and hoop earrings.
And she obviously didn't forget to round off the look with a pair of white sneakers.
Disha Patani Shares Behind-The-Scenes Glimpses of Harper's Bazaar India Cover Photoshoot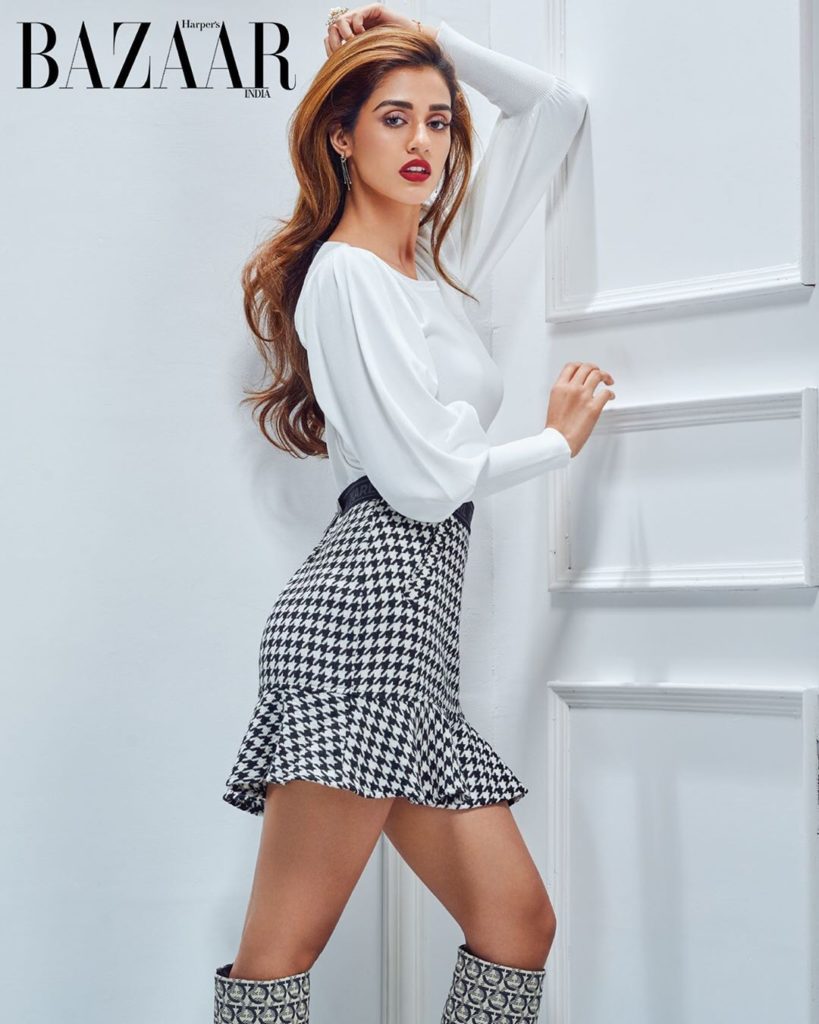 Disha Patani became the attractive face of Harper's Bazaar India's December this year.
She was seen wearing a plain white sweater with a black and white checkered short skirt designed by Karl Lagerfeld. She looked simple yet astonishingly gorgeous.
This attire of her looked so perfect to wear in this freezing winter because of the pair of knee-length matching boots that she rounded off with the clothing designed by Salvatore Ferraga.
Along with all these stuffs, she wore some jewellery designed by ORRA fine jewellery. Her face looked flawless as usual with a rocking wine-coloured lipstick and everything else on her face just looked amazing.
Disha Patani Looks Nothing Less Than An Angel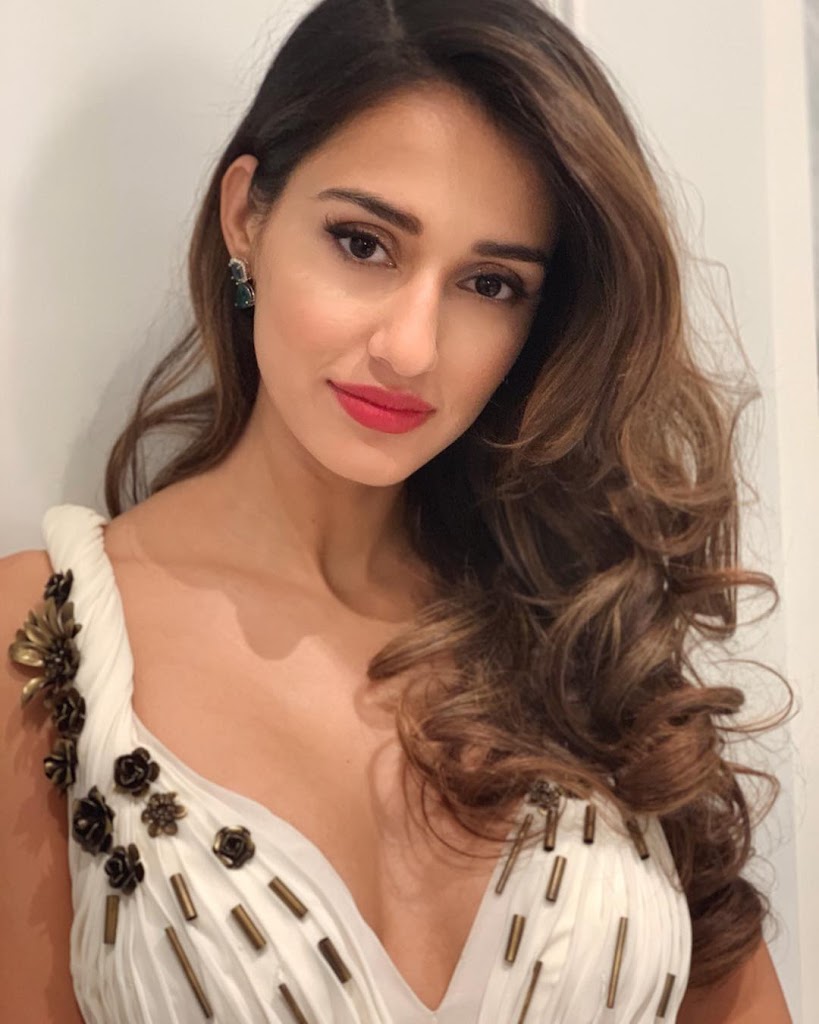 Disha Patani is seen to have posted a pic of her wearing a V-neck white gorgeous gown styled by Mohit Rai. She looked nothing less than an angel.
The dress is perfectly designed with attached synthetic flowers making it look more elegant.
Disha is seen to have polished makeup with perfectly curled hairs all styled by her own as mentioned in her Instagram account.
And this beauty obviously didn't forget to complete her look with a pair of green coloured floral earrings and it definitely was the frosting on the cake.
Disha Patani Is Likely to Have Disclosed A Bedroom Secret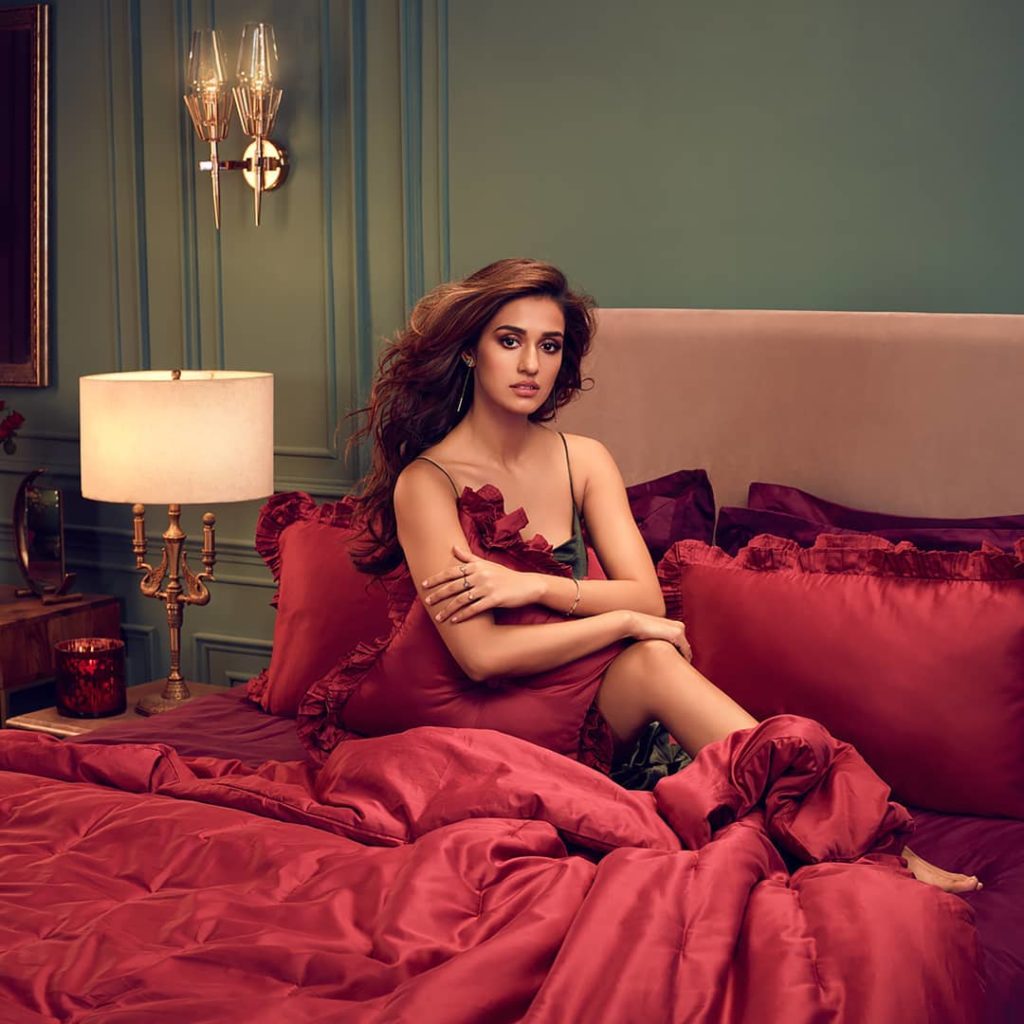 Image Source : Instagram
Disha disclosed a bedroom secret while posting a pic that she recently worked on with a brand.
Disha in here is seen to show her sensual side in the recent photoshoots released by the fashion brand.
We also gathered some words from her on this particular photo session. She said: I am super elated to be part of the Portico New York family! Making it a night to remember and celebrate every night like my first night with the 'Just Us' collection, my bedroom secret'.
She was seen to pose in a black satin dress, on a beautiful maroon silk satin bed, covered with pillows.
Disha Patani All back to Posing with Calvin Klein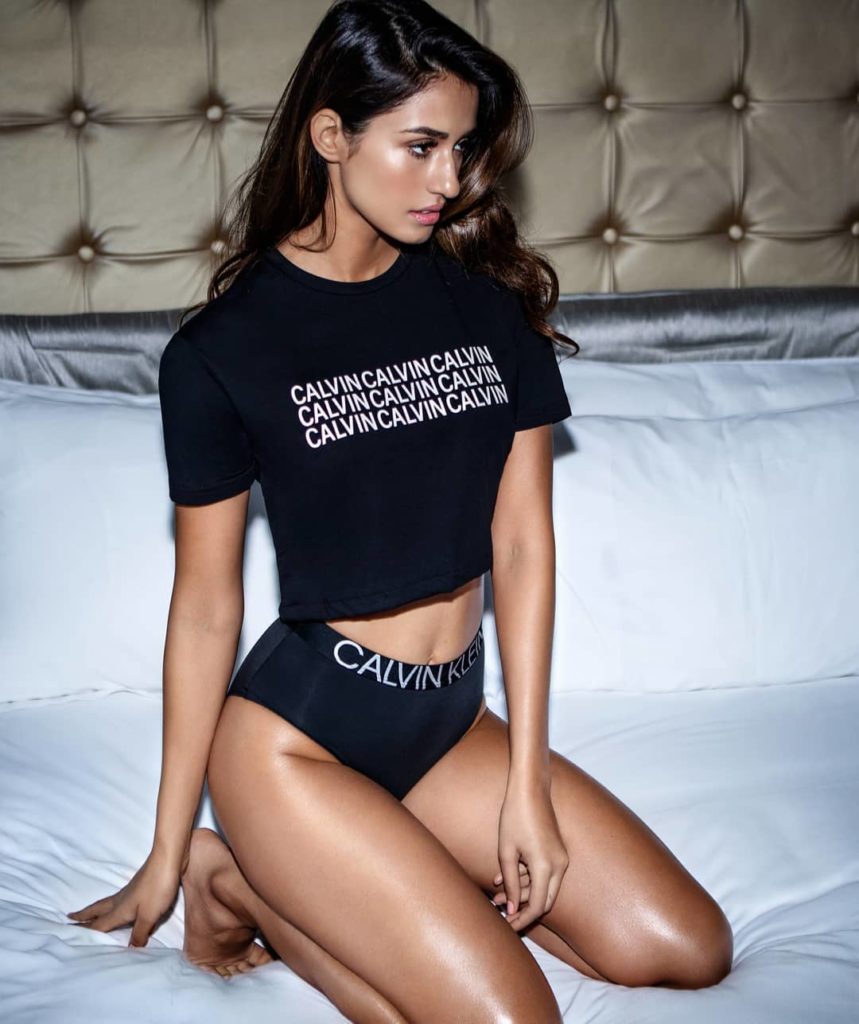 Calvin Klein is known to be Disha Patani's favourite brand. This is obvious for her to promote such a brand because of her perfectly toned curves in the Calvin Klein inner.
She looked hot as a flame in the blacktop with the sultry pose. She kept her hair wavy with dark caramel highlighter and completed her look with flawless polished makeup along with pink lipstick and eyeshadow.
She captioned this post as "#mycalvins @calvinklein".
Disha Patani Calvin Klein Photoshoot is liked by every fans.
Disha Was Seen Chilling With Her Favourite Stuff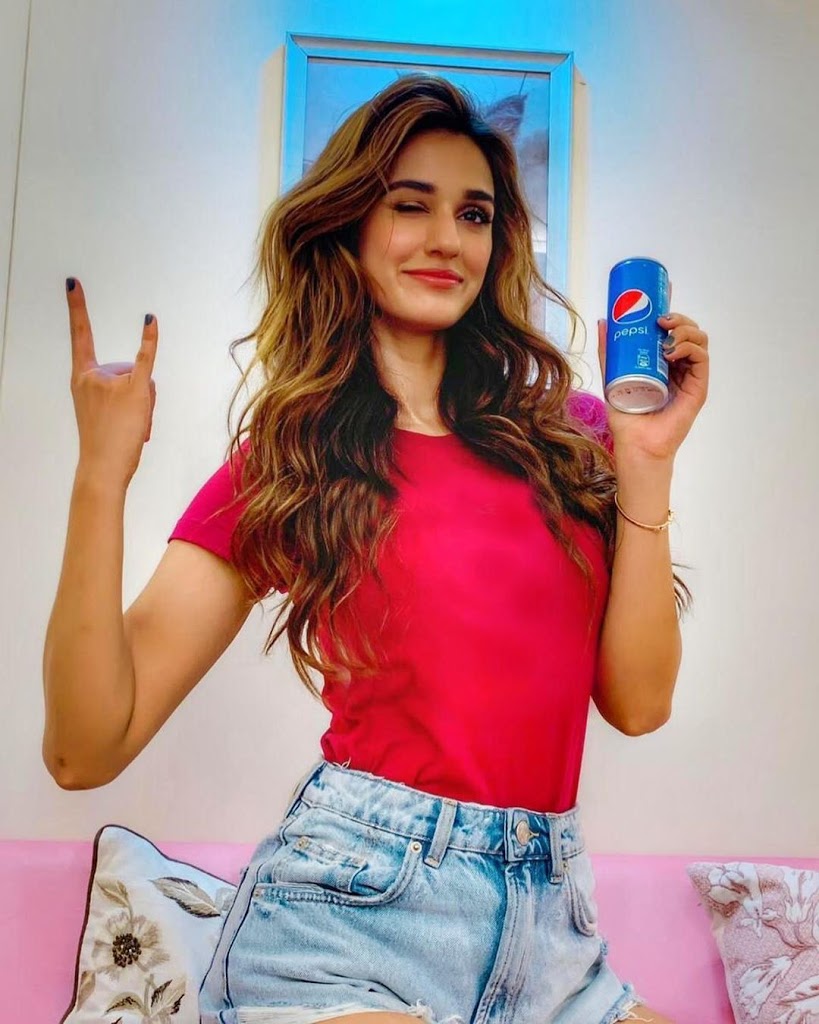 Image Source : Instagram
According to a post by Disha Patani, Pepsi is one of her favourite things. She was seen to pose with a Pepsi can in one hand and swag with the other.
In her Instagram account, she captioned this as "Weekend chilling with my favourite things #swag #pepsi #harghoontmeinswag".
She was seen to wear a casual pair of a red t-shirt with short denim. She looked as cool as Pepsi and successfully made her fans fall in love with her even more.