Kriti Sanon Beautiful Photos With Dressing Styles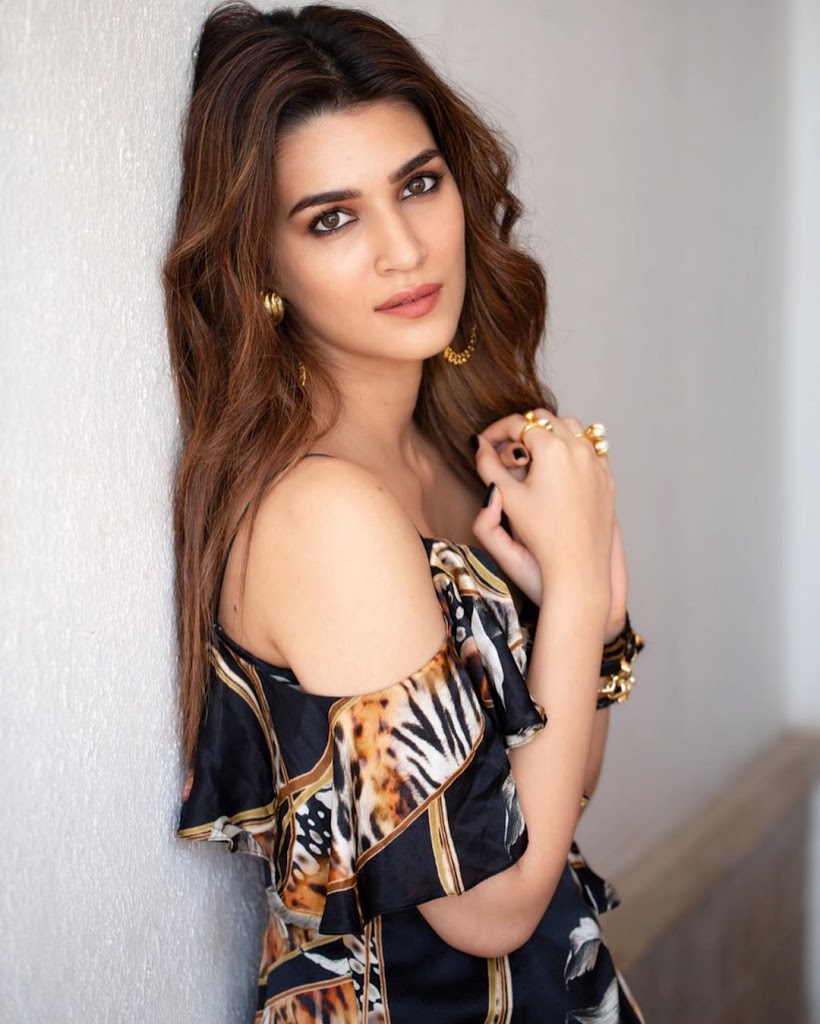 Always being in news, Kriti Sanon is one of the most popular actress of bollywood industry. Her acting skills and bold personality is what makes her different and unique. There is no doubt that she always looks different in each outfit she carries and she always add her own finch in her every look.
There is something definitely fantastic about Kriti Sanon which no other bollywood actress possess. Her personality is really very versatile and her style is extremely authentic. Kriti Sanon's latest photos of Instagram speak all about her style and outfits. Not always being caught in designer dresses, but Kriti usually seem to be very casual and sassy. Let's see some of the best Kriti Sanon's Instagram pictures which are ruling the hearts of her fans:
Cool Pants And Blue Shirt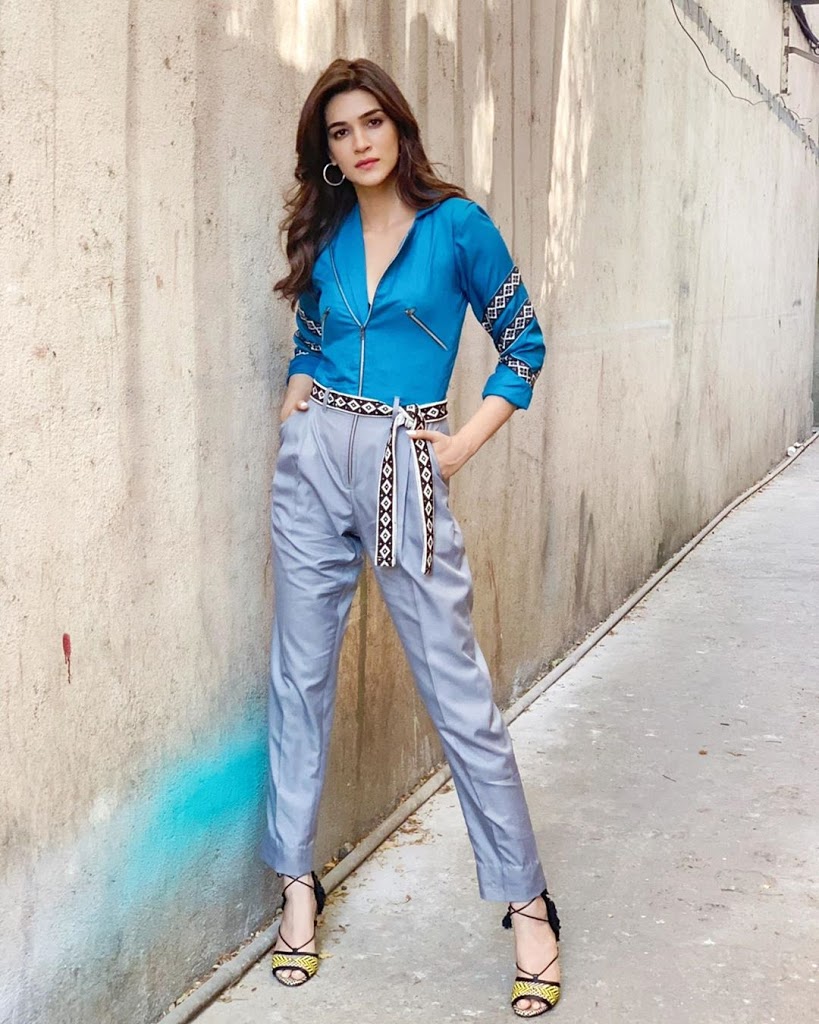 The pretty Lady of bollywood, Kriti Sanon has been caught in this cool outfit. She has wore a sky blue pants with crazy bells and paired this pant with a unique blue shirt. She is looking very different and fascinating. Her personality is just enhancing day by day and Kriti's definitely ruling the hearts of the audience. She is standing quite firmly in her black heels and looking not less than a dive. Kriti is showing that how sexy one can look in general casuals and not always designer clothes are required to hit the floor.
Looking Bubbly In Shorts And White T-shirt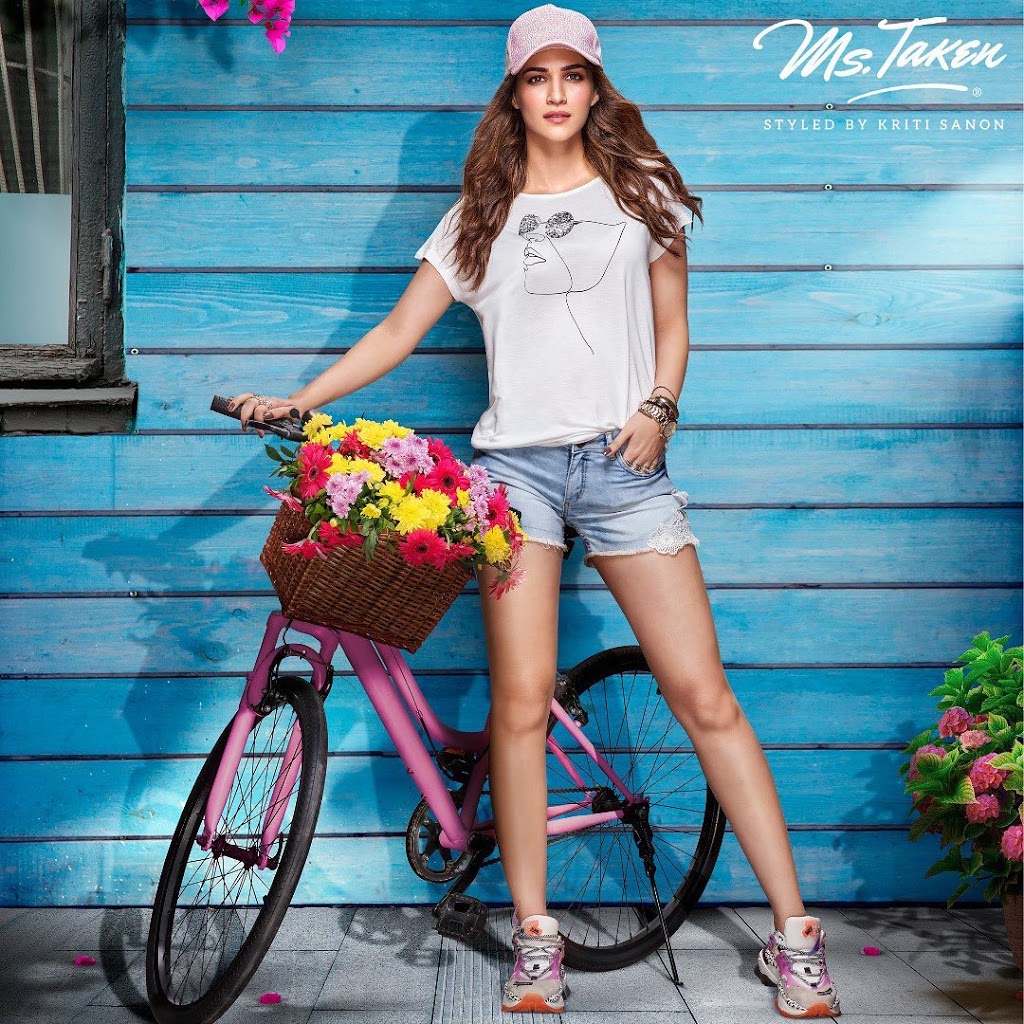 Another casual look of Kriti Sanon is all her to lead the hearts of her fans. Looking quite childish and bubbly, Kriti Sanon is carrying this amazing blue hot pants along with a white t-shirt. She is looking very cute and adorable in this picture and again she is proving that her beauty lies in her simplicity and that's what she always wear with each of her outfits. Her messy long hair are enhancing her look and adding colors to her personality. This look of Kriti can be carried out easily and any social gathering and outings.
Slaying In Multi Color Outfit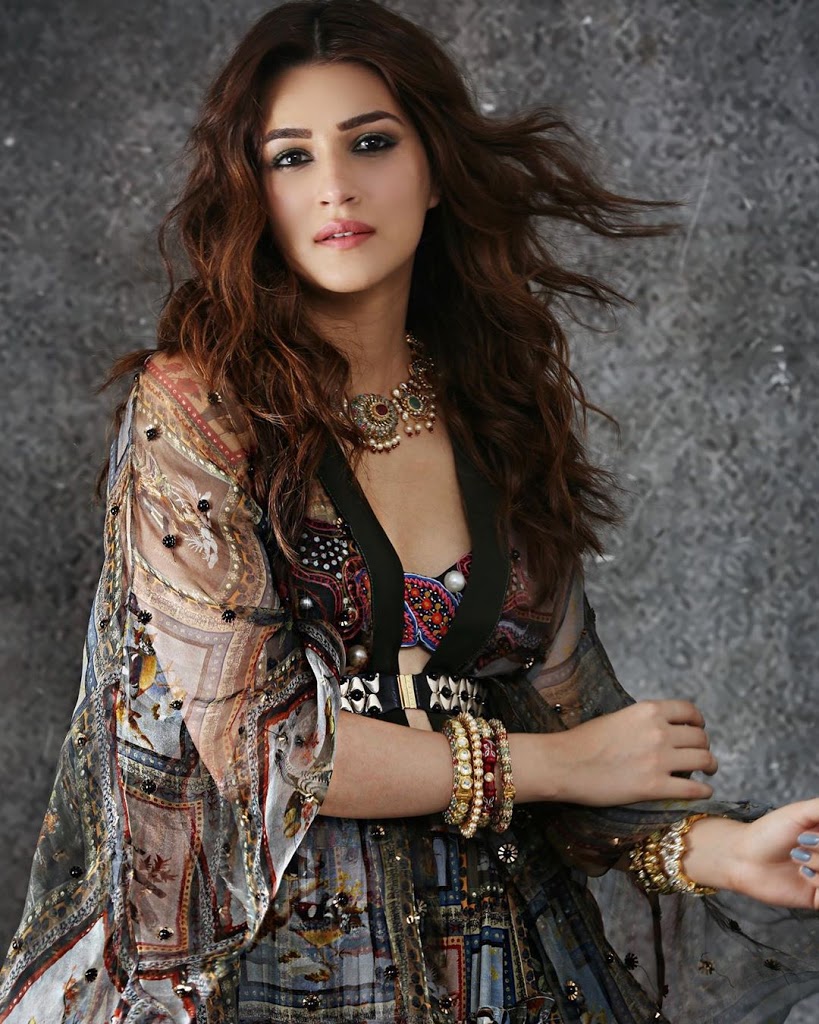 There is no doubt that Kriti Sanon is looking extremely hot in his multicolor outfit with the black grace. She is setting her fans on fire and making them go crazy with her this attire. She is looking really sassy and hot. Though it is a designer outfit but the way Kriti is carrying this outfit is really commendable as she is looking very comfortable and effortless in this picture. Her messy hair are something adding more beauty in this picture and definitely, Kriti is just slaying in this Instagram picture. With this you can also see neha sharma instagram photos here.
Hotness Overloaded In This Blue Outfit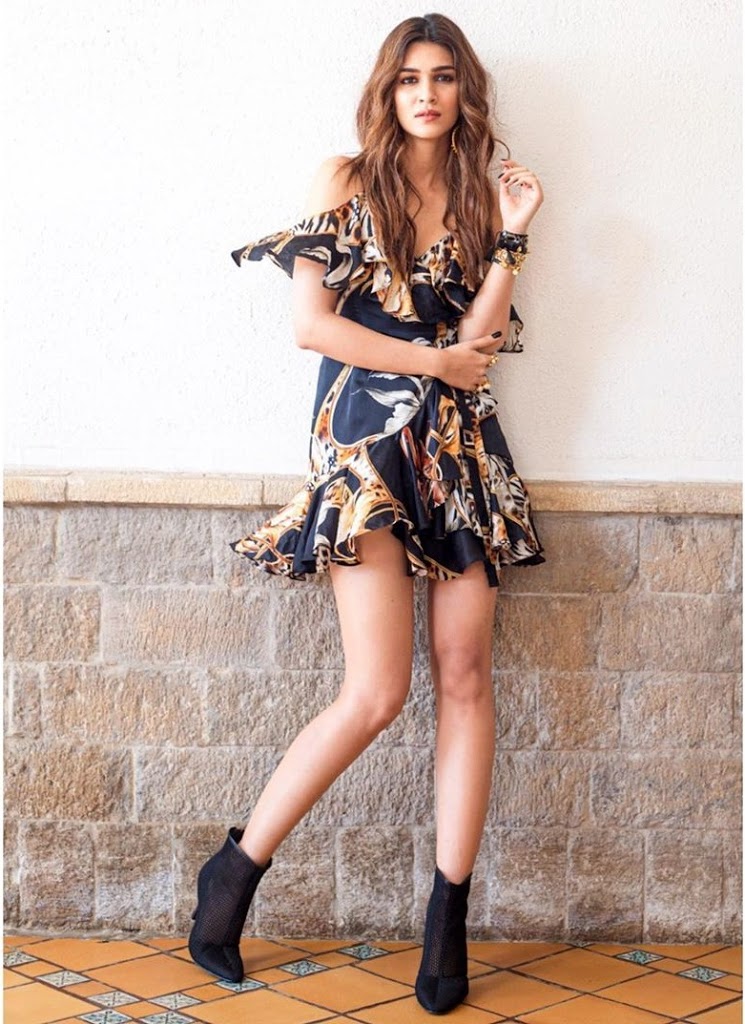 Kriti Sanon is looking really hot in her this outfit. This dress is specially designed by Rudraksh Diwedi who is a very known bollywood designer. Kriti is definitely making justice to this dress by simply wearing it. She is standing comfortably in back boots and slaying hot. Her this savage look is something fans have loved a lot and praised the beauty of this lady.
Sexy Black And Pink Dress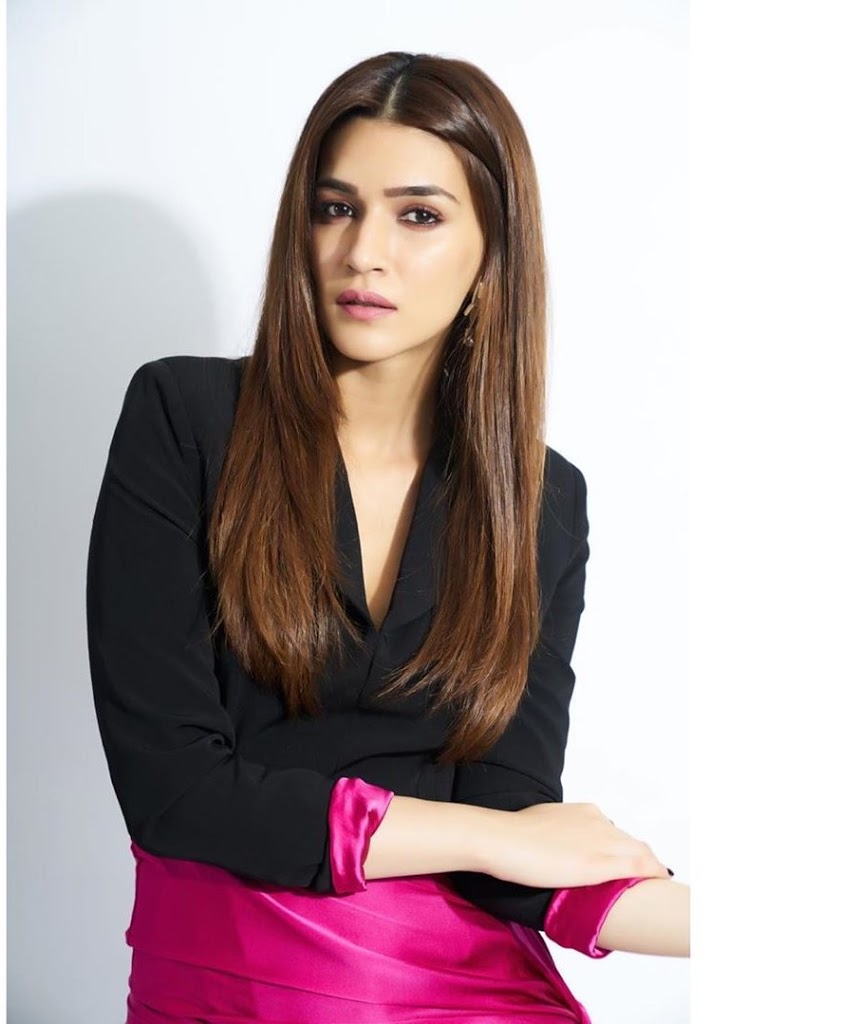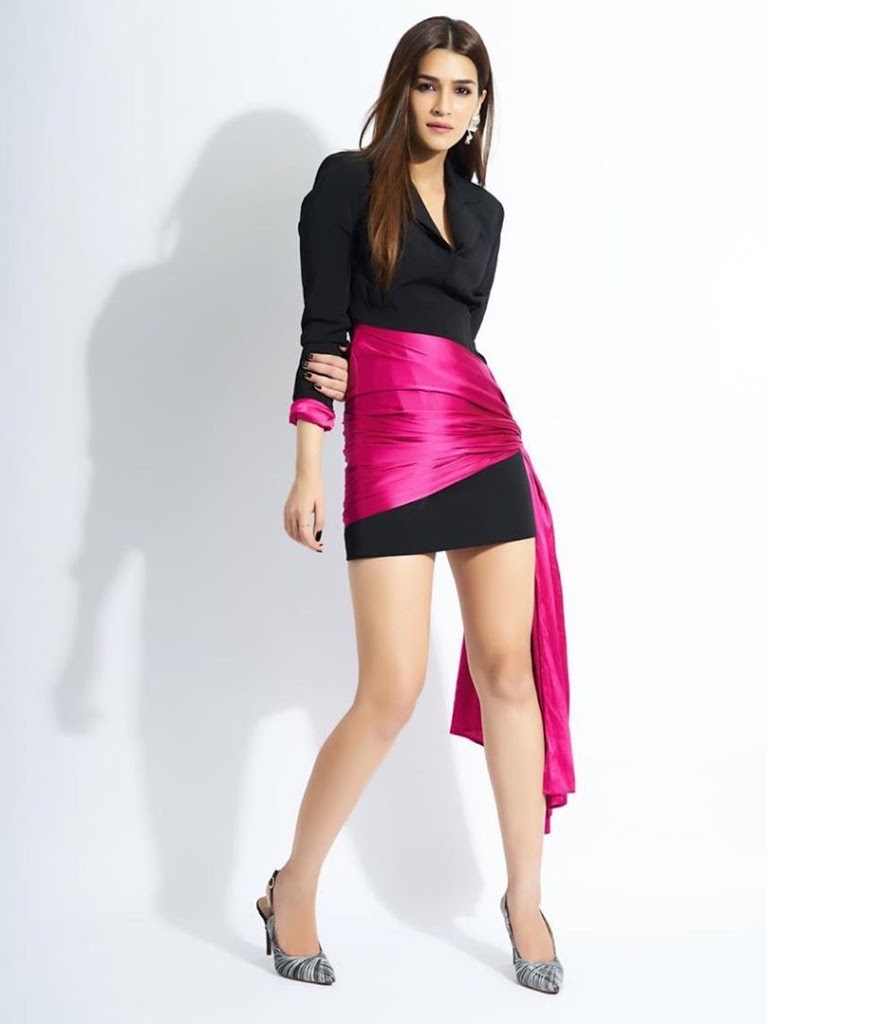 Looking quite sexy in this amazing dress, Kriti Sanon is again all see to lead the hearts of her fans. Kriti is looking really great in this black dress which has a pink twist in it. It is definitely a designer outfit and Kriti making it more pretty by just wearing it. Her beautiful straight hair are something adding more beauty in this picture.
Hence, above were some of the gorgeous looks of Kriti Sanon which were found on Instagram. Kriti Sanon's Instagram pictures shows that how sexy and beautiful she is and more than that these phots are speaking allot about her versatile personality. From a normal casual look to the sexy designer outfits, Kriti was slaying in each of them and making justice with her every outfit. It would not be wrong if we call Kriti an actress, with a very sassy personality and attractive looks. Her style is really mind blowing.