Shraddha Kapoor : Fantasy of Bollywood Industry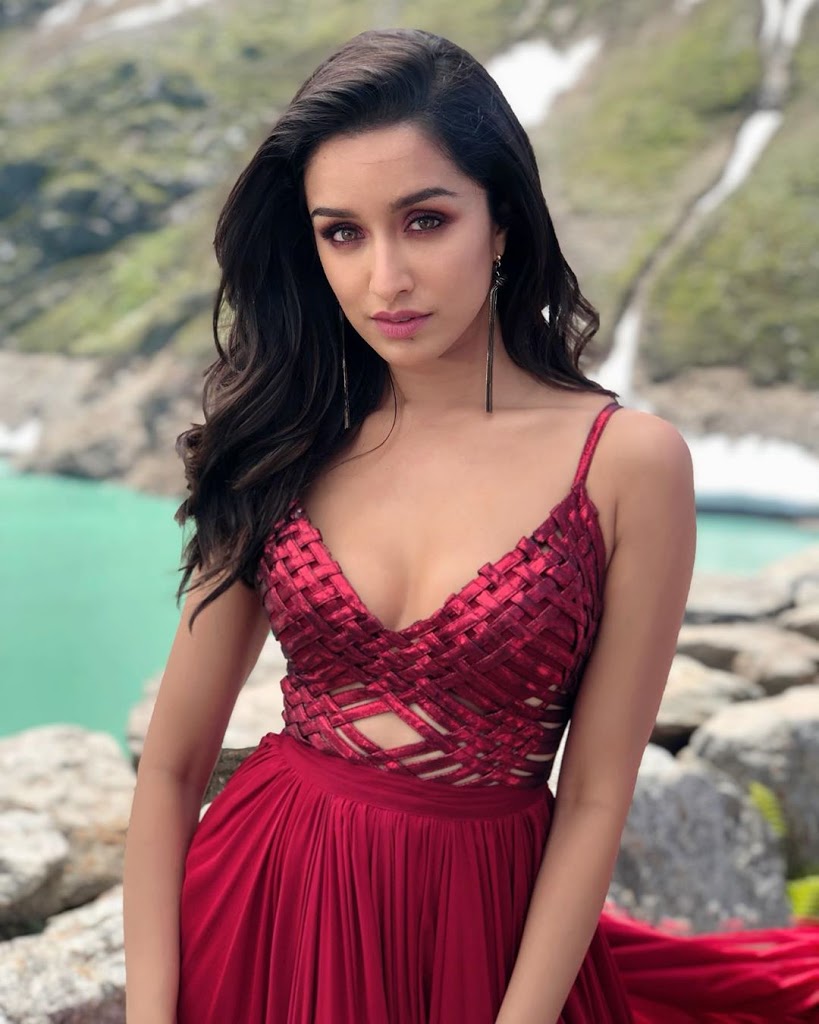 There is no doubt that Shraddha Kapoor, one of the most prettiest actress of Bollywood, is the fantasy of Bollywood. Each of her movie leaves a mark of dedication and admiration on the big screen and she always justify the character and role she is playing on the screen.
It is also very much obvious that her fashion sense is much more interesting and she always choose to be as fashionable as she can be. Moreover, her designer dresses enhance her personality and always give her a fresh and unique look. She is the heart off the film industry and her smile and amazing acting skills always won the hearts of the audience.
Well, Following are some of her most gorgeous and fantastic dresses that she has carried for various film promotions and the events which made her look flawlessly amazing and defined her beauty as well: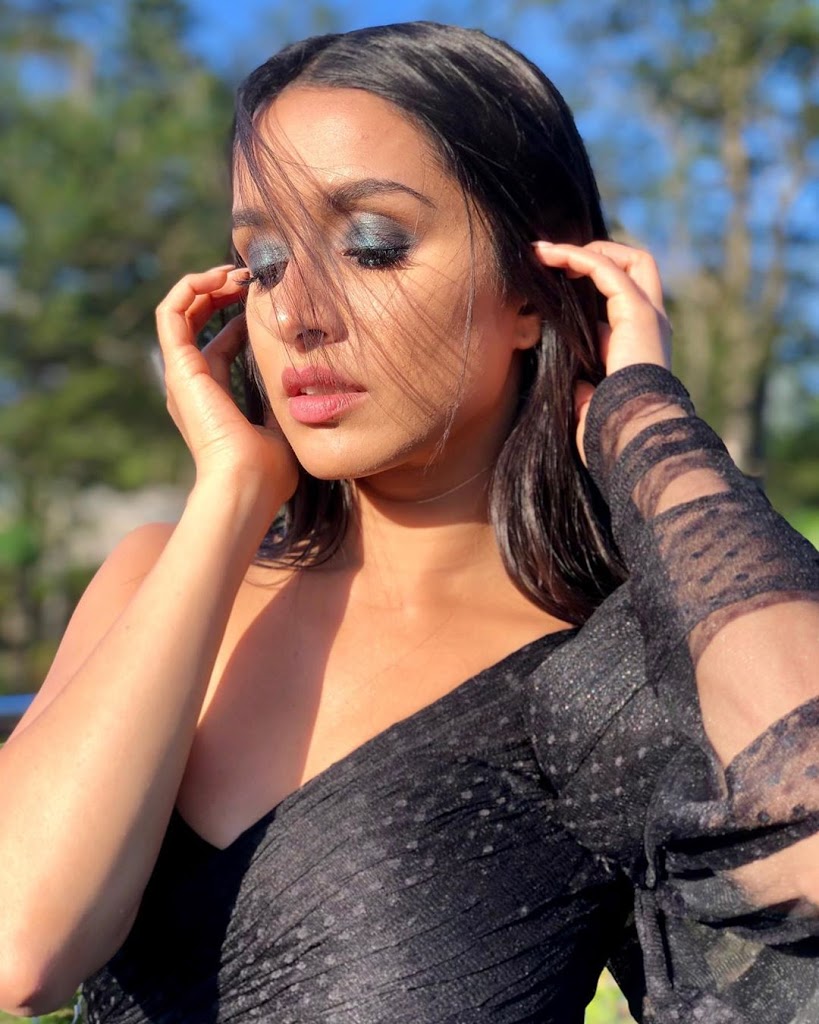 Image Source : Instagram
For the promotions of her one of the most epic movie, Saaho, Shraddha was caught in this lovely black dress. This dress just enhanced her personality and add colours to her beauty. She was looking stunning and she accessorised her dress by wearing a very nude touch makeup along with sexy Smokey eyeshadow.
She took it simply and dint get any pair of earrings or studs with her and like always, looking fabulous. She made her appearance memorable with this perfect black dress and her this outfit was deigned by the famous Bollywood designer, Swapnil Shinde.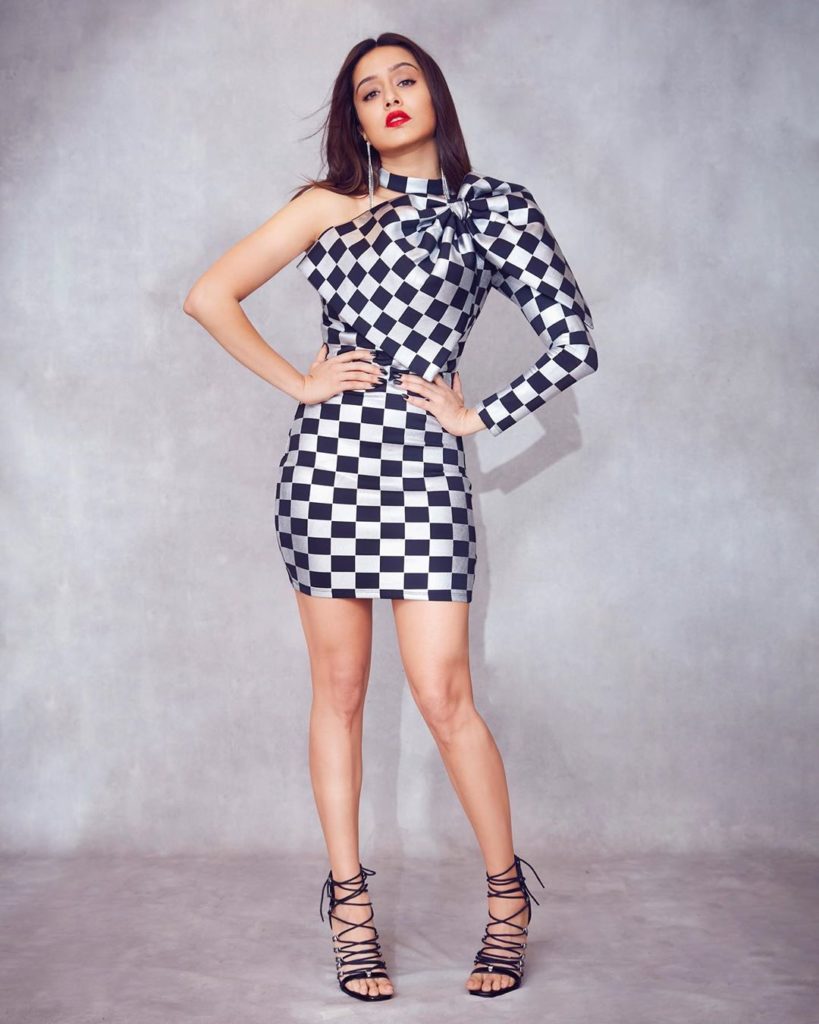 Recently being caught while enjoying the new year evening along with her friend and movie co star Varun Dhawan, Shraddha was looking flawlessly wonderful. She wore a designer black and white dress with a bow knot design. This dress was actually suiting her very much and the way Shraddha carried her, she was really looking stunning.
She wore a pair of long silver earrings and took a light makeup with red spicy lipstick which enhanced her look more. she was really defining her simplicity and set example that simplicity is the real beauty. she was naturally looking mind blowing and tremendous. She wore black heels along with her dress and stood perfectly in front of the media and posed well to define her evergreen personality.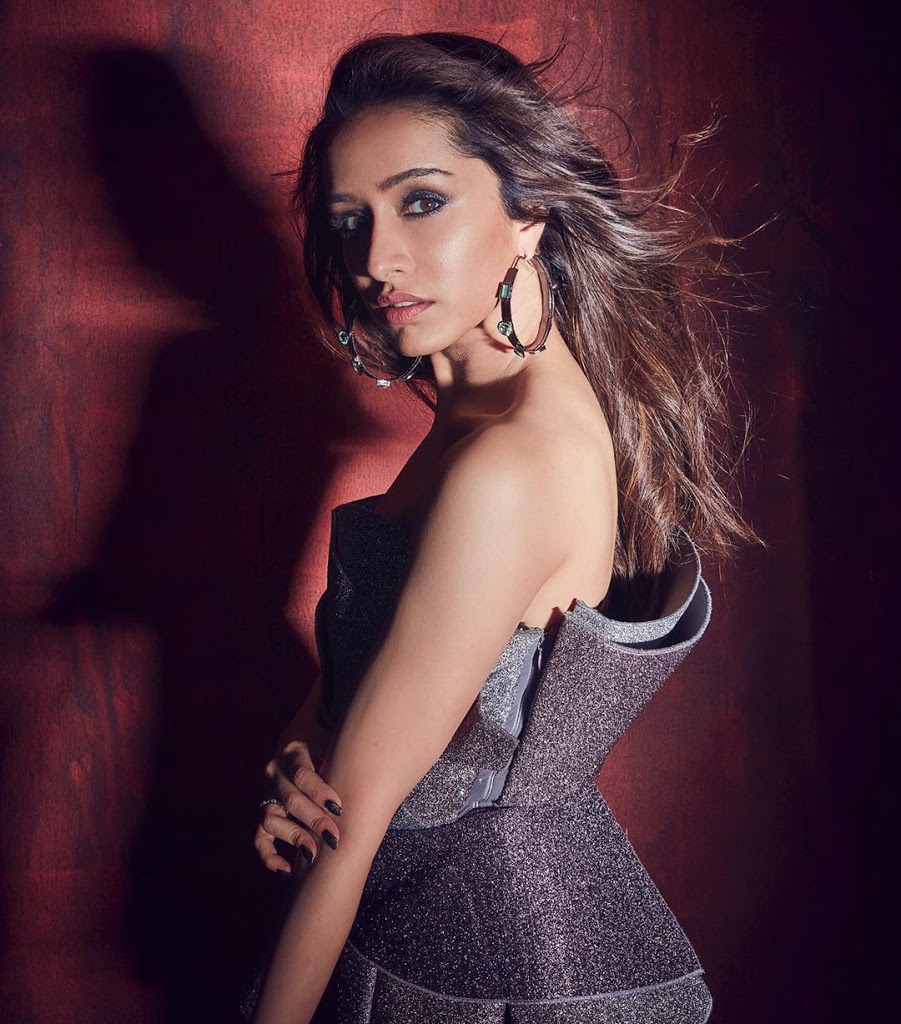 Image Source : Instagram
For the promotions of her upcoming dance movie, Street Dancer, which is a 3D movie, Shraddha Kapoor was caught in the eyes of camera. No doubt, she was looking tremendously amazing in her purple off shoulder dress. She was actually defining the real phase of beauty and her cutest smile was adding stars in her personality.
She wore a pair of black round earrings which was suiting her really well and she stood fearlessly with black leather boots. Her beautiful face with Smokey eyes and nude makeup was looking eternally natural and loving, Overall she slayed in her look and faced the promotions and media with flying colours.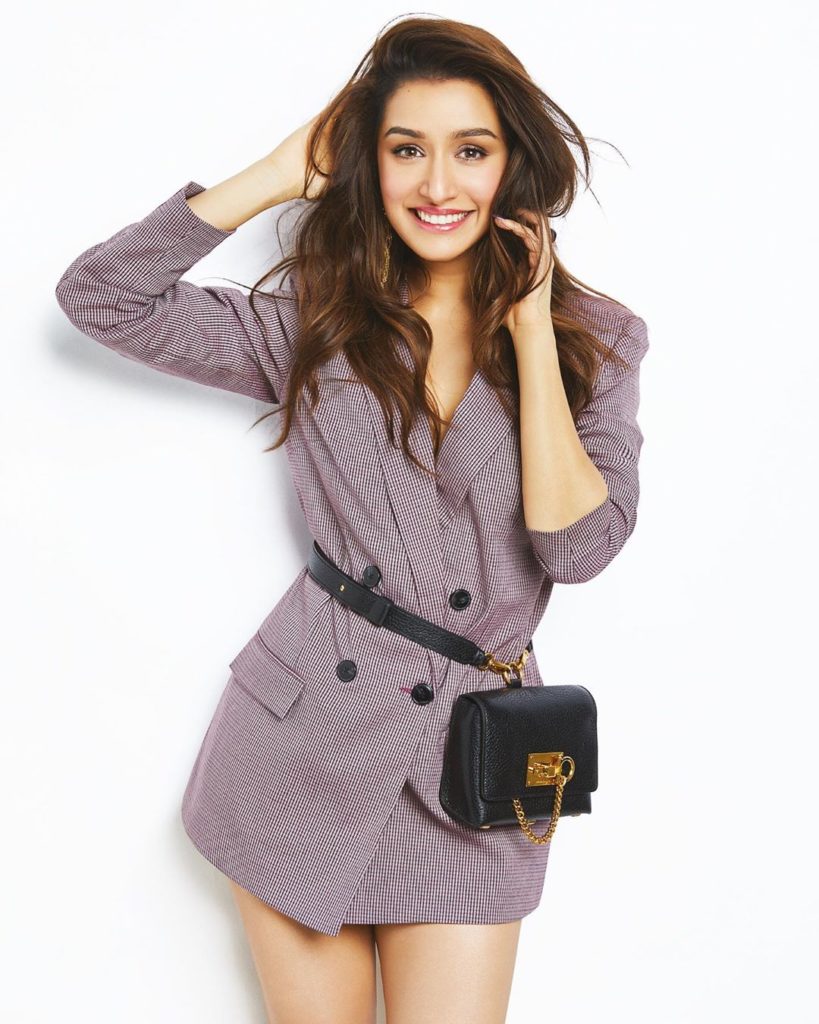 Definitely looking very cool and sassy in this formal come casual outfit, Shraddha Kapoor is actually slaying high. This look is defining her beauty very well and her smile is adding colours to her wonderful personality. She is actually setting and example that simplicity is the best ornament you can wear.
She has addressed her dress with a black sling bag ion her waist and accessorised it a s a belt to this long coat dress. She has a very simple and light makeup and looking much more than just beautiful. She has not taken a heavy hair look also but kept her hair open and messy. she is really looking very fresh and fine like always. It is really very impressive to see her amazing look.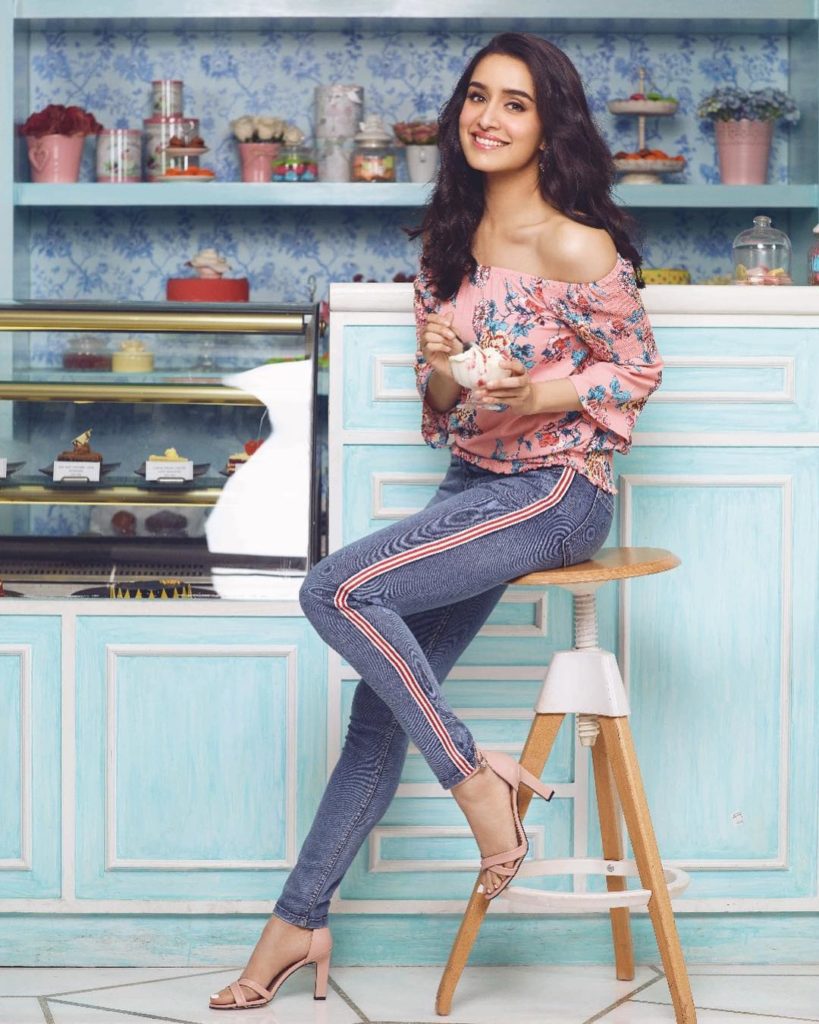 Looking tremendously amazing, Shraddha Kapoor is again here to depict her natural beauty with a very simple and casual attire. Her off shoulder pink top with a flower print is giving her a perfect refreshing look and again her smile is making her personality more adorable.
She is fascinating the hearts with her charming smile and not just this, but her blue denim with oink straps is perfectly matching to her top. This entire look is perfectly can be seen where Shraddha wore a pair of heels to stand firmly in front of the cameras. This look can be carried very well and often at anywhere as her in this picture, we can say that Shraddha is captured at a cafe along with a bowl of ice cream.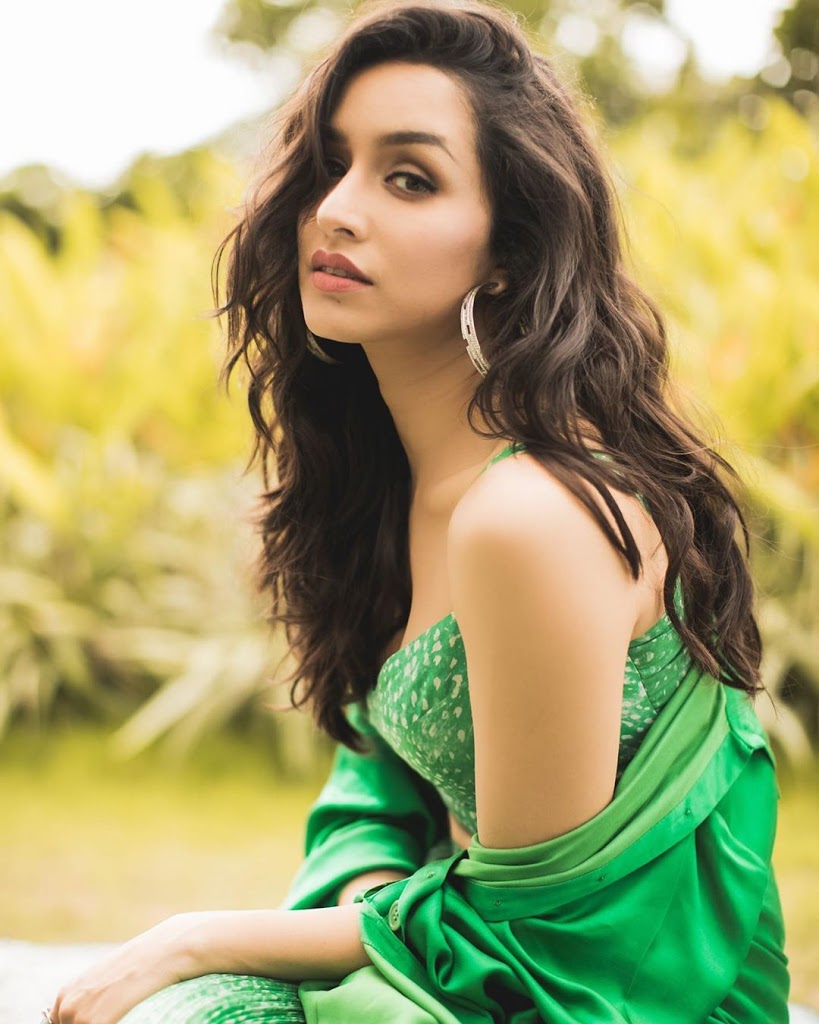 Image Source : Instagram
Looking really very hot in this crazy green dress. Shraddha is really setting the audience on fir with her sexy look. Her green dress is really adding stars into her personality and enhancing her look. She has accessorised her look by a pair of diamond round earrings with a mild makeup on her face. Her makeup is definitely giving here a natural look and she is looking perfectly stunning.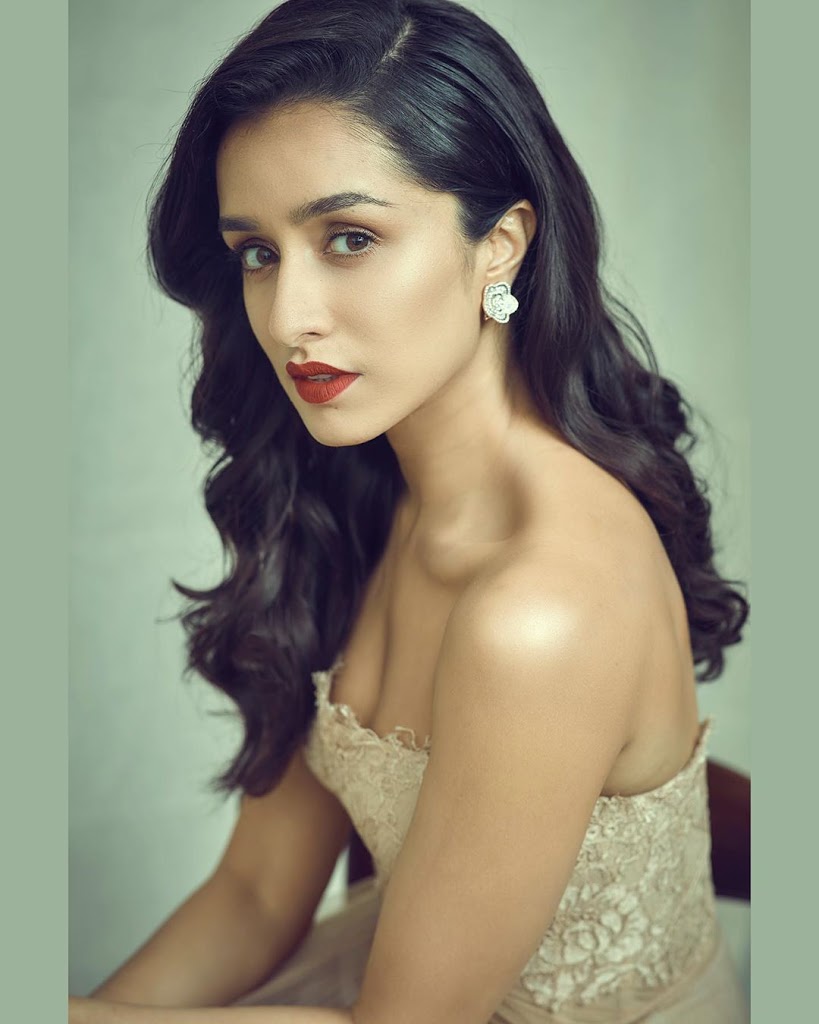 Image Source : Instagram
Well, it is very much obvious that Shraddha is just looking mind blowing and super hot in this back less dress. Her red lipstick along with her simple natural; makeup is just looking amazing and allowing her to look much refreshed for all day long. She has accessorised her dress along with a pair of white flower studs which is no doubt looking much authentic and unique.
She is actually slaying in this attire and her personality is as always looking very much adoring and admiring. She is again and again becoming an example of the fact hat simplify is the best thing that you can wear.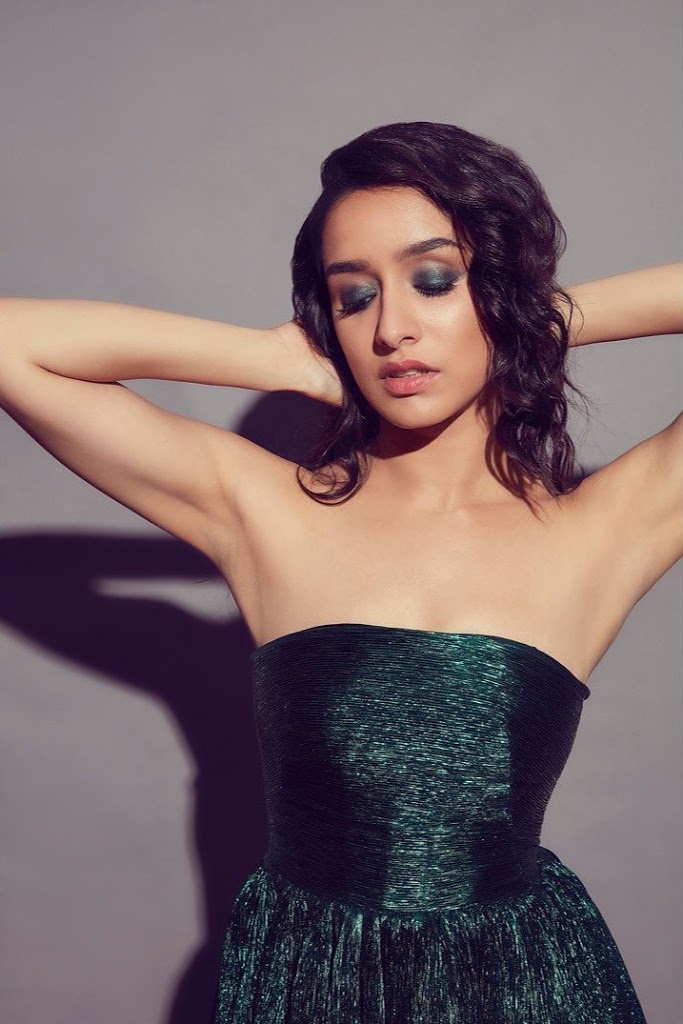 Image Source : Instagram
Cannot be described in words, Shraddha Kapoor has such an amazing personality and each attire she carries makes her look stunning and hot. This dark -green back less dress in looking much gorgeous on Shraddha and redefining her strength and beauty. She is wearing simple makeup with green Smokey eyes and looking much sexy and spicy.
The hotness of the actress is increasing day by day and she is tremendously becoming a Bollywood diva. Her curly coloured hair is adding colours to her look and she is just looking flawless.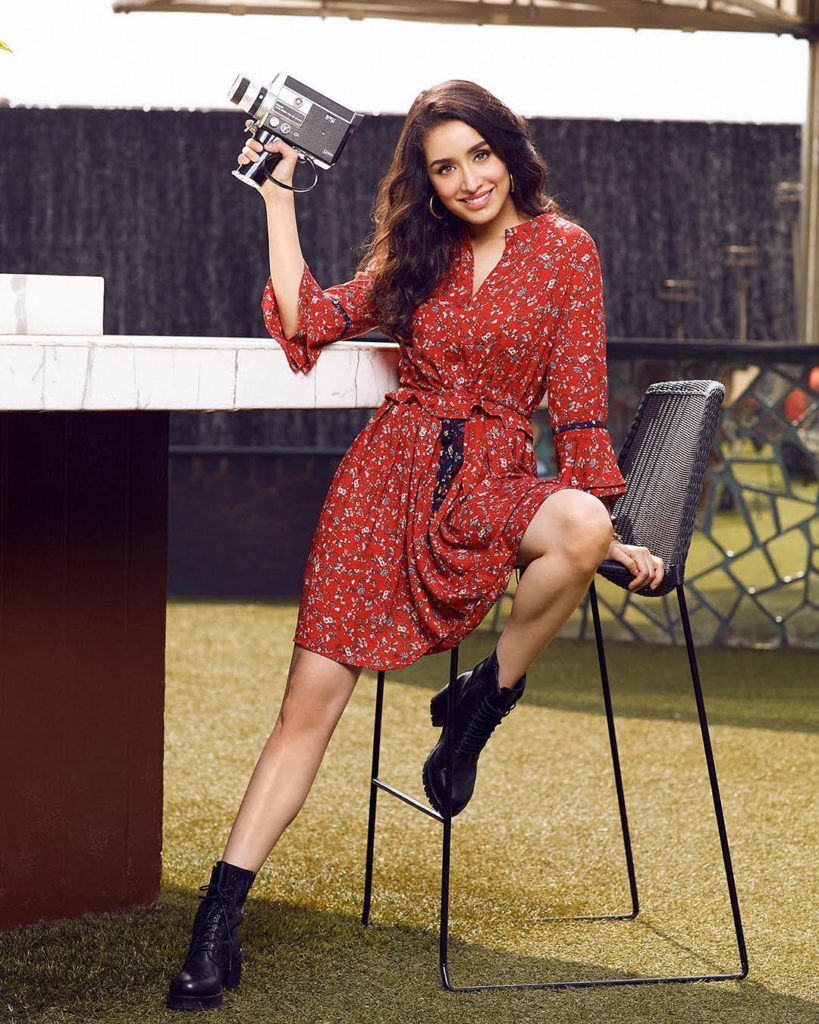 Amazingly posed, Shraddha is slaying in this red dress. Her simple ad natural look is definitely a unique attribute about her personality which hardly any Bollywood actress caries. here is no doubt that she has a wonderful smile and in each picture, she proves that. She is standing bold in her black heeled boots.
Her messy hair is just looking sexy and obviously, Shraddha is perfectly looking flawless n this dress printed dress. Her light makeup is giving her a fresh look and this attire could b carried anywhere and at anytime. She has made simplicity and neutrality as her all time ornament.
Well, these were some of the amazing looks of our queen of Bollywood, Shraddha Kapoor. No doubt, in each of her attires, Shraddha was perfectly looking mind blowing and the way she carried herself is definitely setting an example that she can just look flawless in any attire. It is really surprising to see that a natural look can also be look amazing. She has redefined the beauty each time.